I had a friend was a big baseball player
Back in high school
He could throw that speedball by you
Make you look like a fool boy
Saw him the other night at this roadside bar
I was walking in, he was walking out
We went back inside sat down had a few drinks
But all he kept talking about was

Glory days

–BSpringsteen
Before any amateur literature professors among you roll up your sleeves to lecture me on my spelling, the title is what's known as a play on words. You know, an unexpected departure from the typical approach. Don't worry though. No offense taken if you missed it. Being a Man United fan these days doesn't exactly prepare you for the unpredictable or the creative. Labeling Louis van Gaal's attacking tactics against both Leicester and West Ham as pedestrian is putting it kindly. Sure, on Saturday an Anthony Martial half-volley on target rather than inches off or a Marouane Fellaini tap-in not trapped in his feet thereby giving Hammers keeper Adrián time to get a hand on it might have seen United claim all three points, but a pair of balls rattling off David de Gea's upright could just as easily have done the same for United's opponents. So might have a better Mauro Zarate shot, the Argentine's effort sent well wide of the far post when he was in one-on-one with the Spaniard after a brilliant one-touch pass from Andy Carroll.
I've already offered my criticism of LvG's dog-tired philosophy–More.Than.Once–and my praise for when he's seen fit to unleash the hounds. Frankly, I'm as weary as talking about United's absence of attacking intent as I am watching it. The true problem is the issue is contributing to a bigger dilemma: the Premier League's danger of losing one of its four Champions League places.
Many people see Leicester City's position atop the table as a false dawn. Perhaps it will eventually prove so. Yet even if it does no one should claim the Foxes are not a good side. Their comprehensive victory over Swansea this weekend proves they aren't reliant on one player. Jamie Vardy's eleven-match goalscoring streak ended but Riyad Mahrez stepped up with a hat-trick. Claudio Ranieri has other capable players at his disposable as well. In fact any club with a two-time Academy Award winner in its side has to be considered deep.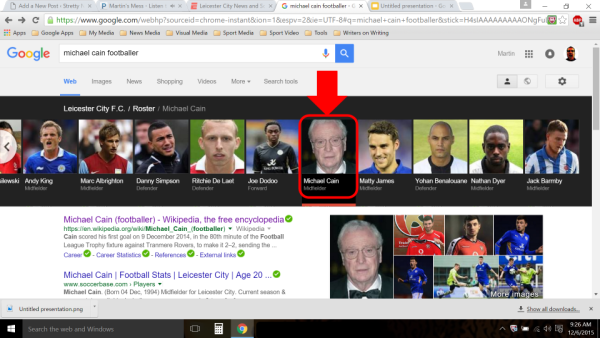 For English football's big four, especially Chelsea, the recent trend towards insurrection from those viewed as lesser clubs is no laughing matter. Leicester is not the only squad looking to knock down the door to Europe. West Ham, a dangerous side before their late slide last season with Sam Allardyce at the helm, are demonstrating they aren't a flash in the pan under Slaven Bilić's guidance. Their failure to win Saturday saw them come up just short of a pick-4 by claiming three points each at the Etihad, Emirates, Stamford Bridge, and Old Trafford, something no club has ever managed in a season. Stoke City under Mark Hughes are less On the Buses and more David Copperfield with the injection of Bojan Krkić, Xerdan Shaqiri, and Marko Arnautović into the starting lineup. Manchester City felt the magic this weekend. Crystal Palace are holding steady in the top half of the table, making the rather embarrassing case Alan Pardew is England's best football mind. Newly promoted Watford are there as well. Spurs are within striking distance of fourth-placed United and Liverpool, barring their Sunday loss to Newcastle, are coming on under Jürgen Klopp.
Make no mistake, though. Arsenal, City, and United's concern shouldn't be whether these clubs are rising to their level, rather that the elite sides are slipping down the slope to meet them halfway, or in Chelsea's case watch them soar past. There are many very good sides in English football at the moment but no great ones.
Why is a difficult question to answer. After all, having twelve clubs within eight points of the Champions League reflects the chest-thumping mantra which proclaims the Prem Europe's most competitive league. The money is certainly there and will be even more so as the new television deal begins to have an effect. Yet in a society driven by capitalism, the games best players don't seem interested in coming to England. Competitiveness and quality are two different things.
What happened to the notions the best like to test themselves against the best and players are all greedy mercenaries? Neither exists in Richard Scudamore's patch. Cristiano Ronaldo and Gareth Bale jumped ship for Real Madrid, Luis Suarez for Barcelona. Conversely Lionel Messi, Neymar Jr, and Thomas Müller seem to have no interest in crossing the Channel. Neither does Zlatan Ibrahimović, whose stated preference is a return to the Serie A if he doesn't stay on at PSG. With the possible exception of Bale, who as a Welshman is the more likely of the Madrid duo to make good on return rumors, these players make up a who's who of the best, most technically gifted goalscorers on the planet.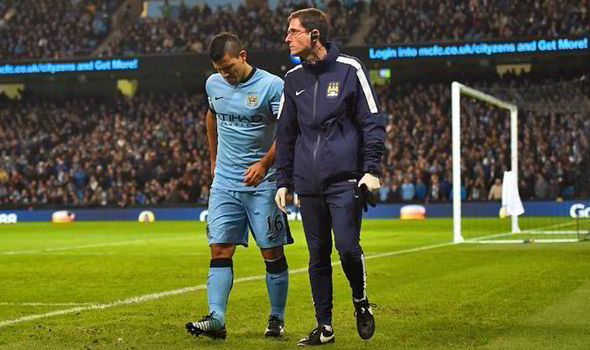 The lone player currently plying his trade in the BPL who deserves to be included in that discussion is the oft-injured Sergio Aguero. Diego Costa? Not hardly. One season's dominance in La Liga and another in England don't match the body of work the others have produced. Nor is thuggery a technical skill. Eden Hazard? It was beginning to look like he belonged last year but now we really do appear to be discussing false dawns. Mesut Özil? If he has another season or two like this one, I'll give you him. The desperate will point out David de Gea and Thibault Courtois are two of the three best goalkeepers on the planet but, come on, you know that's not going to win this argument.
What about the weather then? That's another desperate argument. Didn't superstars like Samuel Eto'o, Roberto Carlos, and Hulk all sign on for major pay packets with Russian clubs? There's some weather for you. Moreover, they were willing to watch and listen to supporters–many from their own club–chant racist slogans, make apish noises, and hold up bigoted messages on a weekly basis. Who wants to endure that while out on the pitch freezing their nuts off?
Such things rarely occur in England–let's not kid ourselves, there are idiots everywhere–but when they do society quickly lets the offenders know their actions aren't acceptable. Still, while racism is frowned upon in the UK, nationalism is not. English footballers are not what anyone would call an export product. Yes David Beckham and Michael Owen shared time at Real Madrid just after Steve McManaman left the Spanish giants and a decade before Bale arrived, but how many other British stars are now at or have played on European clubs? Roy Carroll was a fixture at Olympiakos–sigh, goalkeepers again–and Owen Hargreaves spent several years on the trainer's table at the Allianz Arena[*], but then you pretty much have to go back to John Toshack.
The Cwm do love to travel to exotic locales don't they? Oddly enough, if you look at English speaking leagues in anglocentric cultures, A-League and MLS, you'll find there are hardly any Welshmen who have tested the waters. Three have played stateside and just one in the land of Dame Edna and the Crocodile Hunter. Meanwhile there have been several Englishmen, Scots, and quite a few Northern Irish too. Perhaps there's something in the air in Wales which instills a desire to experience foreign languages and cultures that doesn't exist in the other Homelands?
I'm having a bit of fun with this but it remains European clubs rarely feature players from the UK. It's very possible a perception exists–sorry Big Sam–that if English players prefer their own culture to such an extent, then a subtle, more latent racism might exist there. When you're one of the best players in the world and can write your own cheque wherever you go, why settle where you might be unwelcome? Understand I've spent time in the UK and live in the deep south of the United States. The former has nothing on the latter for bigotry–absolutely nothing–but hatred exists everywhere. When you keep to yourself others are bound to be suspicious hatred is present even where it really isn't.
England invented the game then gifted it to the world, but even as its football clubs are sold to foreign investors, hire foreign coaches, and prefer foreign stars and prospects to the homegrown, all with the overwhelming approval from supporters, its own footballing identity is being eroded at an alarming pace. The loss of a Champions League is not the ridiculous threat many dismiss. It is real and needs to be addressed.