I don't care if it hurts
I want to have control
I want a perfect body
I want a perfect soul

–Hammond/Hazlewood/Yorke
I have a friend who devotedly follows Wealdstone FC. The Stones have been in existence since 1887, twenty-three years longer than Old Trafford, fifteen more than Manchester United have been so named, and only nine after Newton Heath LYR Football Club came into being. Jermaine Beckford stopped in for a spell on his way up, Stuart Pearce too, and Vinnie Jones on his way to Hollywood. What I'm saying is Wealdstone have a similarly long history–if not so high expectations–as United.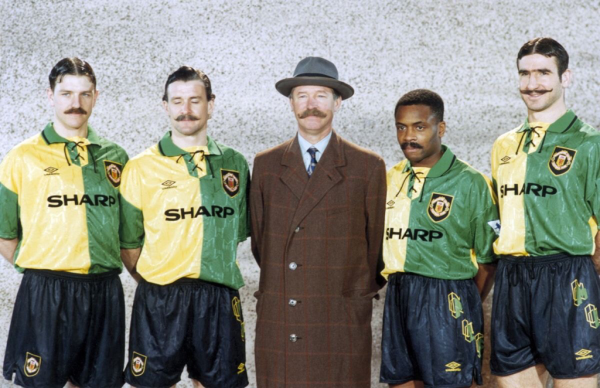 My friend served as a Wealdstone club secretary and director for a time in the late noughties, during which time he penned the biography of the club's longstanding manager. Gordon Bartlett, who made two appearances for Pompey from 1973-75, then preceded the Wright-Phillips brothers to the New World to supply blue collar competition for football nobility such as Georgie Best, Johan Cruyff, Franz Beckenbauer, Carlos Alberto, and Pelé in the North American Soccer League. In 1995, after stints at Hounslow and Yeading, Bartlett assumed the reigns at Wealdstone.
If you do the math you'll find he's in his twenty-first (twenty-second?) year with the club. That's uncomfortably close to Sir Alex Ferguson's mark of a quarter-century-plus-one at Old Trafford, albeit Bartlett hasn't needed as spacious a trophy cabinet. Naturally, toiling in non-league football as he does–the Stones are currently lingering a bit too close to the relegation zone in the National League South although they have won three on the trot and have games in hand on the rest of the league–the pressures of the job are very different. Rather than trying not to crash out of the League Cup, stay within shouting distance of the top of the Premier League table, and progress from the Champions League group stages, Bartlett's worries are whether the club has the funds to make it through the campaign, if his players' full-time employers will be sufficiently flexible to allow them to travel to away matches, and, given such generosity is extended, the entire squad has arranged transportation from Ruislip to remote destinations like Bath, Margate, and Truro.
As do United faithful Wealdstone supporters dissect matches, critique the club and gaffer, worry over the club's fortunes. The passion is no less fervent but the rancor for those falling out of form is far less prolific. Most importantly the expectations are tempered. Some might say that's only logical. After all there is far less at stake in the non-league game than in the Prem. The most ambitious non-league clubs may budget as much as twenty-five thousand quid per week for wages but most struggle to find five. At the top of the pyramid that's a pittance with every club is receiving a healthy share of the ridiculous television money.
The salient point the prevalent rationale overlooks is Man United supporters and their ilk are not financially vested in their clubs. They buy kits, scarves, tickets, and cable packages, yes, as do non-league fans, but when a club like Wealdstone is a bit light it's not Russian, American, or Qatari billionaires who keep them afloat, rather supporters, everyday working stiffs like you, who pitch in voluntarily, typically to the tune of hundreds of pounds each. Again, despite significant personal investment, you don't often hear calls for the manager's head or the club captain to pack it in because he's past his sell-by date.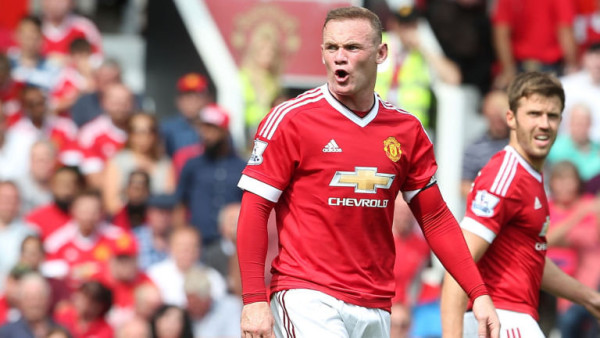 All this leads up to United closing out the run-up to another international fortnight by beating West Brom 2-0. I won't break the match down because I can't. If you've been reading my columns on Stretty News you'll know a hit and run driver broke my right leg not too long ago and, although out of the hospital, I remain in respite care. My sister and her husband flew into Fort Lauderdale from western Canada to visit me this weekend, picking me up just after kickoff for a trip down to Coconut Grove in Miami.
If accounts of the match are to be believed the afternoon was as exciting as the first half. My visitors strolled a quarter block, waited under a shady tree or umbrella until I caught up on my walker, then walked another quarter block, and so on. We stopped at a place boldly calling itself New York Style Pizza, and while my sister and I rehydrated,her husband tested a large slice with pepperoni to determine whether it was authentic.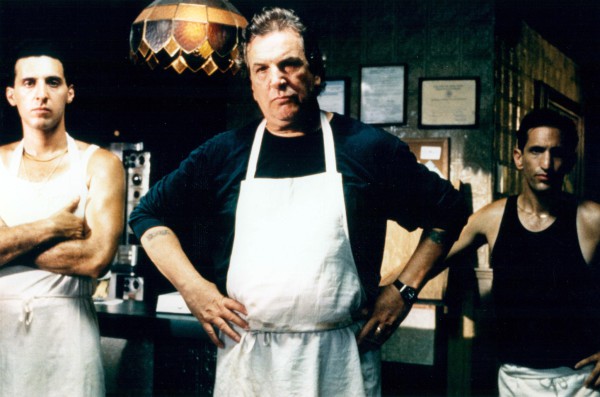 Being from Calgary you might wonder how he'd know but as a former resident of the Big Apple I can tell you pizzerias there all boast Chicago, Neopolitan, or Sicilian style pies. Basically anything but New York style. Belgians have another name for their waffles, the French for their chips, and last I checked Brits don't call their breakfast buns English muffins. So my brother-in-law is as good a judge as anyone. When a determined fly kept strafing his slice we decided it was indeed authentic New York pizza.
Long story short–I know, too late–upon being dropped off back in Lauderdale I checked the result of the match. Naturally I was overjoyed to see a 2-0 result. United had doubled their mid-week output, added to their league-leading number of clean sheets, put another three points next to their names in the table, opened some distance on fifth-placed West Ham, and temporarily found themselves within one point of first place, pending City and Arsenal's Sunday results. A good day all around you would think.
Yet the Guardian's headline read "Lingard and Mata seal win but United far from pretty." The opening sentence in the Manchester Evening News' 30-Second Analysis read "the first half was poor, at least in an attacking sense." Surprisingly the normally sensationalist ESPNFC was more diplomatic, reporting "United had the better chances of a quiet first half, with Juan Mata sending one effort just wide of the post and Anthony Martial shooting straight at Boaz Myhill, but there was little else to suggest the deadlock would be broken." Still a definite implication the score flattered the Red Devils that. Thankfully the Independent lived up to their name with a headline which partially read "Jesse Lingard gives Old Trafford something to cheer" then positively noted Louis van Gaal's ability to bring the best out of young starlets.
What bothers me about phrasing such as "poor," "far from pretty," and "little else to suggest the deadlock would be broken," especially given I hadn't watched the match? Call me naive but I think 2-0 is a great result for any side against a Tony Pulis coached eleven. I think breaking down nine disciplined, hard-nosed grafters who intend to defend their goal in the same defiant manner Davey Crockett, Jim Bowie and a handful of hired guns defended the Alamo, and with the same zeal Gerard Butler and two hundred and ninety-nine of his closest mates defended Thermopylae is a difficult proposition for any club. Seeing the baseball cap, tracksuit wearing Welshman in the coach's box is like walking past a quaint cottage with a frowning garden gnome propping up a sign saying "Beware! Eleven pitbulls, all untethered. Enter at your own risk!"
That Man United got close more than once against Pulis' squad of unfed, underpaid, bus valets is the equivalent of racking up five or six against Sunderland, Bournemouthe, or the current motley crew at Chelsea. It's also twice as many goals as LvG's lads have managed in previous four matches combined in all competitions. How many times a week do you hear a pundit on Sky, BT, or the Beeb repeat the Premier League is the toughest, most competitive in Europe if not the world? How many times do they say no EPL match is a walk in the park unlike La Liga? No one says the Prem is easy pickings. So why is United getting stick for breaking down one of England's most difficult defenses and running away with the victory?
I'll say it one more time. LvG and Man United deserve credit where–and when–it's due.