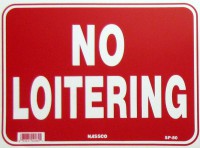 In South Florida, where I live, loitering in front of shops with no intent to purchase or check out the wares is a punishable offense. Apparently this is not the case in the red half of Manchester. United had no business losing to Middlesbrough in the League Cup Wednesday, especially at Old Trafford. The problem was the players, under the rigid instruction of Louis van Gaal, weren't interested in doing business.
Despite his denial of Johan Cruyff's influence during the United manager's time at Ajax and Barcelona, United's new system has one alarming similarity to tiki-taka: the emphasis is on patience rather than aggression. There is a major flaw in possession for possession's sake. It's impossible to keep the ball for the entire ninety minutes or one hundred and twenty if you don't score in regulation. When the opposition takes the ball and goes directly for your throat their level of urgency exceeds yours. That is never good.
Even if you're a massive club you can only get by so long acting like a water buffalo casually flicking away flies with your tail. Sooner or later a pack of young lions will bring you down. That lesson should have been learned against Arsenal but a team ranked fourth in the Championship was allowed free reign on United's hunting ground. As a result the Red Devils are left licking their wounds.
Based on talent and athleticism you'd expect the likes of Memphis Depay,  Jesse Lingard, Andreas Perreira, and Anthony Martial to run riot over Stewart Downing, David Nugent, and company. Unfortunately there's a third, extremely critical element to consider: intent. Boro dominated the possession game on that count.
Rather than his manager, though, it's Wayne Rooney who has–wrongly in my opinion–taken the brunt of criticism for the club's lack of success. Yes he's lost a step and is struggling with his first touch, not all that surprising with a pair of central defenders almost always on him like a pack of hyenas. When he does get time and space with his back to goal he doesn't turn and take on those hyenas as he once would have. Instead he does the gaffer's bidding, sliding the ball out to the wing. Rooney hasn't been neutered by time but by Louis van Gaal.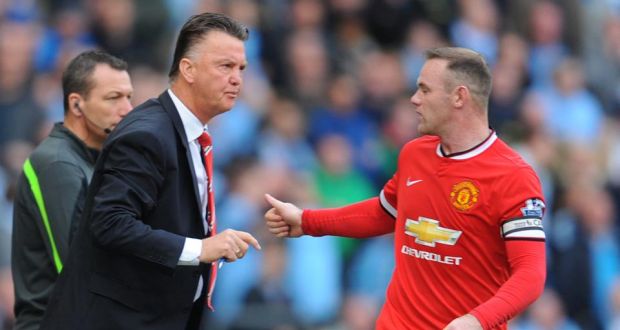 In the short time he led the line against Boro, coming on at the half but dropping back after twenty-five or thirty minutes, the other nine outfield players showed no interest in venturing into the box. When Rooney switched places with Marouane Fellaini the attitude suddenly changed, similar to the club's only ambitious movement against City, Lingard's flick off the crossbar. The Belgian Super Fly was quickly joined by the youngster, who hit the bar for the second match running, Martial, who couldn't generate sufficient force on his low twisting header to keep the ball from spinning beyond the post or shake two defenders who herded him away from goal, and Andreas Perreira, who simply couldn't find the target. Fellaini himself missed two free headers, was bundled off a third opportunity, and had a fourth blocked.
Rooney's many detractors will claim those players at least created chances. That none of them were asked to go it alone or act as a conduit for lateral passes, and that the captain, now facing goal from his deep-lying position, often started the movements which resulted in their opportunities is either lost or immaterial to the baying mob.

Meanwhile United's conservative manager will point to the counter in which Sergio Romero was forced to charge out and make a leaping save to deny Nugent's cheeky lob as the type of danger his patient approach eliminates. Personally I'll take my chances if the open play a display of intent produces results in a ratio of eight or nine to one when it comes to scoring opportunities. In the final quarter hour of regulation and the spells when United attacked in extra time they were both poor in execution and unlucky. I can't imagine that would have been the case for an entire match against this opposition had United displayed such desperation and naked aggression from the off.
Call me old-fashioned but I grew up watching dominant champions in all sports putting the pressure on early, staking themselves to a lead, then closing up shop after the business had been done, not the reverse. If the failure to take advantage of a wounded City and the embarrassment of being eliminated from the League Cup by a Championship side aren't the bitter medicine which cures the Dutchman's reticence to let his skilled players off their leashes then he has no business being in charge at Old Trafford.
The word is out. It's become clear to opponents United has no intent on the pitch at the moment. Louis van Gaal once dropped trow in the Bayern Munich clubhouse to prove he had the balls to boss a big club. One has to wonder where those balls have gone and if they can be found in time to rescue this season.