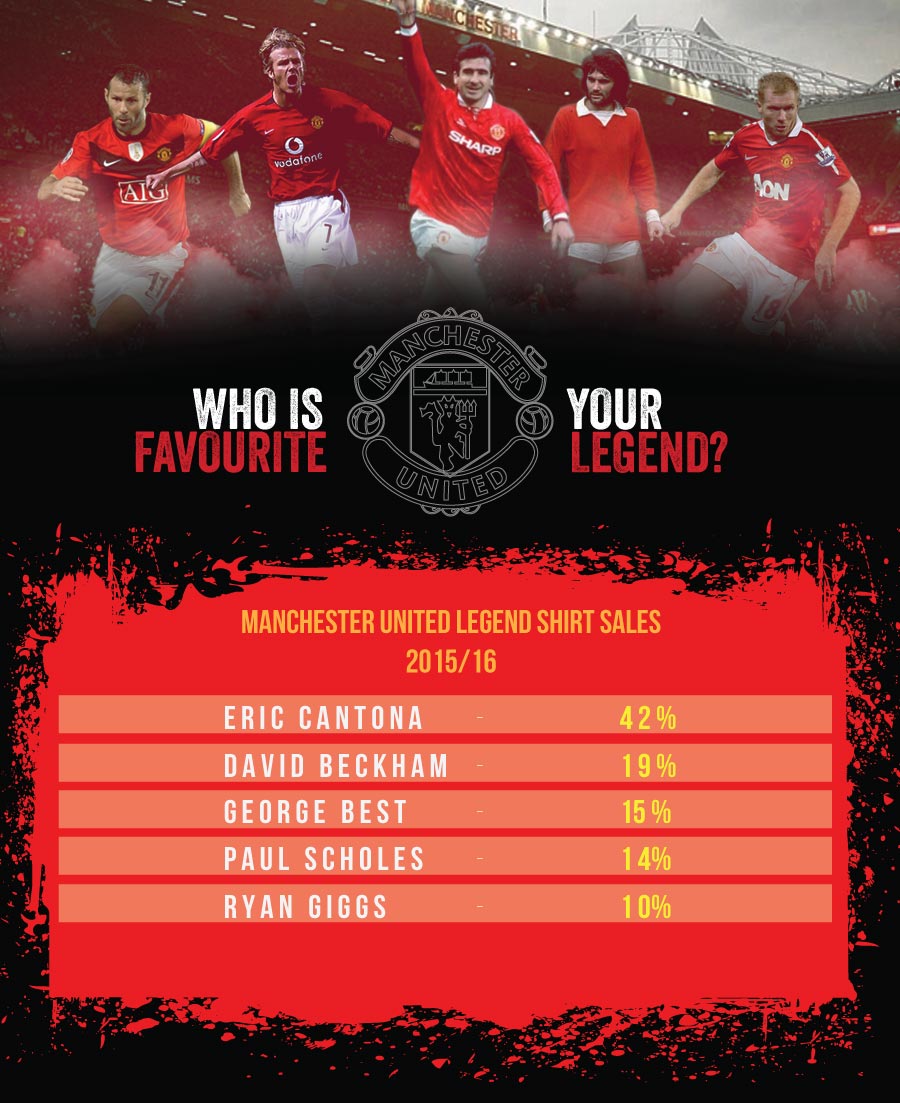 Eric Cantona – 42%
The most popular legend with 42% of the shirts sold is Eric Cantona. Arguably the biggest bargain in football, Cantona joined United for around 1.2 million in 1992. His combination of ability and confidence on the pitch helped the Reds to four Premier League titles during his time at the club.
David Beckham – 19%
In second place with a 19% share is David Beckham, who has out ranked some big names. It has been over 12 years since Beckham left for Real Madrid and in those 12 years he has also played for L.A Galaxy, alongside A.C Milan and Paris Saint Germain.
George Best – 15%
The late George Best scored 179 goals in 470 appearances for Manchester United, and his 15% share makes him third on our list. Taking into account it has now been over 30 years since he made his last appearance for the Reds.
Paul Scholes – 14%
In fourth place with a 14% share is Paul Scholes. Scholes played at the club for his whole career and only entered full retirement at the end of the 2012/13 season. One reason he is lower on the list could be due to how recent his retirement from professional football has been.
Ryan Giggs – 10%
The most decorated player in football history; Giggs also holds the record for the most Manchester United appearances. Some may be surprised that he only has 10% of the sales but if more time had passed since their retirement both Giggs and Scholes may have appeared higher.
Hat tip Sports Direct for all of this information.