Manchester United being the most watched team in Great Britain is hardly ground breaking news but research carried out by Sky Sports proves the claim even further.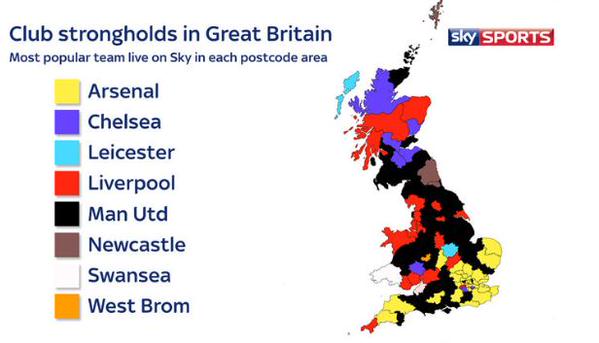 The list following United (48) is as follows: Arsenal (33), Liverpool (21), Chelsea (8), Newcastle (2), Leicester City (2), Swansea (1) and West Brom (1).
Unsurprisingly no sign of City.