Win a signed Danny Webber '99 Campo Retro Manchester United Shirt by simply subscribing to Stretty News TV and answering the following question based on @JonathanShrager's in-depth interview with the former Manchester United striker;
How much did Sir Alex Ferguson fine Danny Webber and fellow United team-mate David Healy for contravening the boot rule?
Email your answer to competition@strettynews.com with the subject title 'Danny Webber'. In the message area, please contain your address for delivery.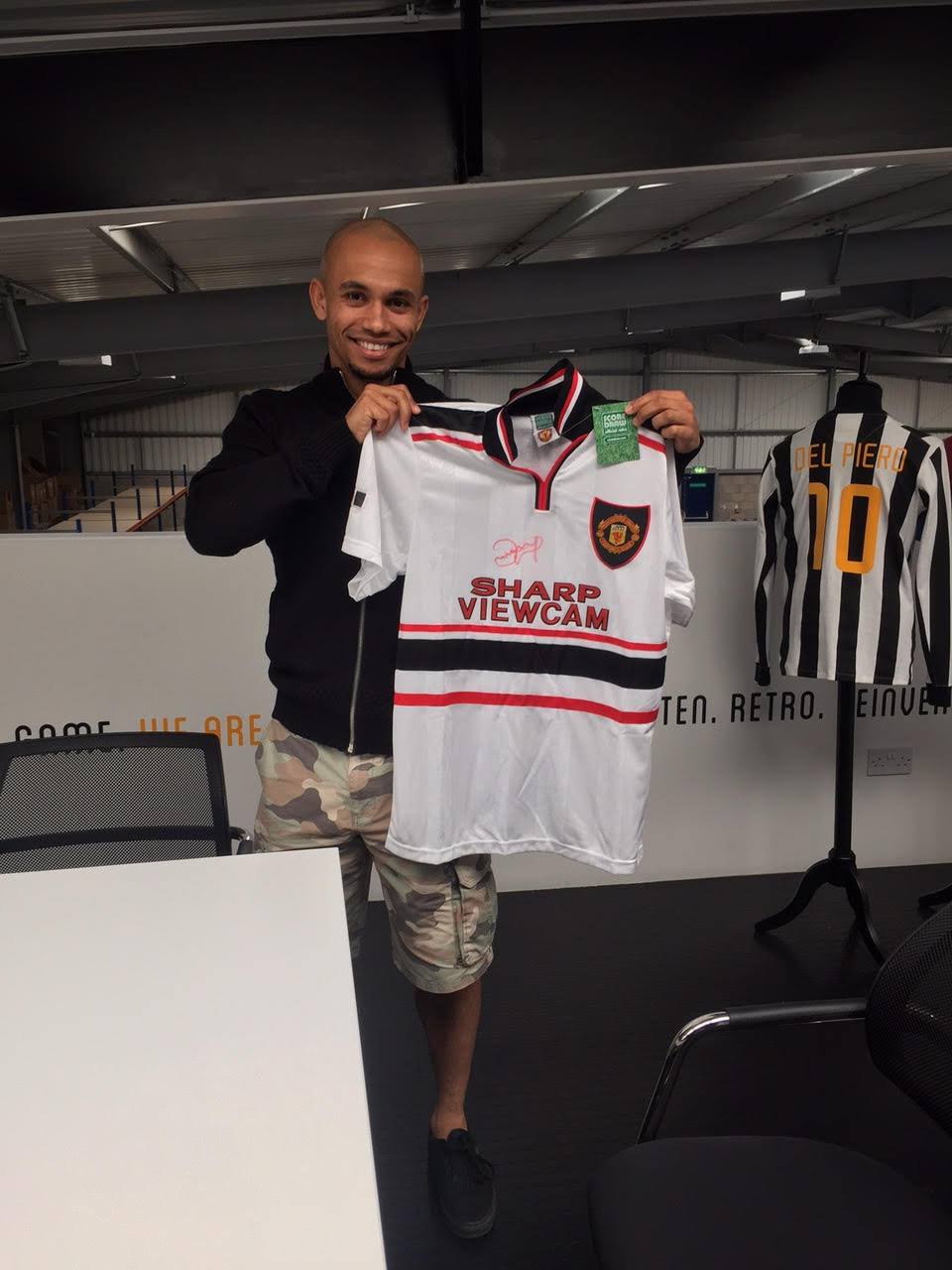 During the interview, conduct at SNTV's partner Campo Retro's Manchester HQ, Jonathan delves into Danny's time at Manchester United from 1999-2003. Topics broached include playing for the youth team, the Class of '92, his fellow United forwards during that era (Cole, Yorke, Solskjaer, Sheringham, RvN et al,) the influence of Sir Alex Ferguson, and much more. Subscribe.
The Webber sit-down is one of an ongoing series of interviews with ex-players conducted by our resident interviewer Jonathan Shrager, who prides himself on getting to the heart of his subjects, and consequently gaining insights into the essence of our beloved club Manchester United.
You can find the rest here including alumni Andy Ritchie (1977-80) Scott McGarvey (1980-84) and Daniel Nardiello (1999-2004.)