Thanks to yet another slip up by Brendan Rodgers' Liverpool midweek, Manchester United require at least 2 wins from the upcoming 4 Premier League fixtures to secure a Top 4 finish.
Louis van Gaal will be desperate to return to winning ways after back-to-back defeats to Chelsea and Everton. Speaking to the press on Friday, the United boss said he is looking forward to seeing Darren Fletcher back at Old Trafford as they welcome West Bromwich Albion in the late kick-off.
Manchester United currently sit fourth in the table on 65 points with City and Arsenal within reach. Chelsea, however, look to be running away with the title with 13 points adrift from second place.
Anyone with a connection to United was disappointed not only with the result last week against Everton, but the performance was woeful. It was not the first time we saw the reds go to Goodison Park with tales wedged between their legs but hopefully van Gaal gave the players a bollocking to put them back on track for West Brom.
Chris Smalling, too, was disappointed with last weekend's 3-0 defeat but he believes his teammates will bounce back strong.
"Right from the first minute we were off the pace and they had a pressure that we usually have. We were second best. This is a massive wake-up call for us.
"We haven't been the second-best team in games this season, even when we've lost, we've always had that aggression and those tackles but today we were far from it. I think we'll see a different Manchester United next Saturday against West Brom."
West Brom, on the other hand, are positioned 13th in the league on 37 points – just 7 above a relegation spot. They will be on a high after last week's scoreless draw versus Liverpool.
Albion boss Tony Pulis was delighted with his team's hard-working performance.
"We showed resilience. We had to because Liverpool really stepped it up. From our goalkeeper to the front line they threw themselves into it.
"Strange things happen this time of the year. We knew the back five games for us were difficult but we still need three more points from our final four games."
Darren Fletcher will undoubtably start against his former side for the first time and receive a warm welcome by the United faithful. However, another former red on West Brom's books is Ben Foster, who is out until next season with knee trouble.
The last time these two sides met United came from behind twice at The Hawthorns earning a 2-2 draw. Marouane Fellaini and Daley Blind got on the scoresheet that day.
A peak at the records between Manchester United and West Bromwich Albion will tell you the latter have won just once in 17 Premier League outings. That one win came last season with the tie ending 2-1 at Old Trafford.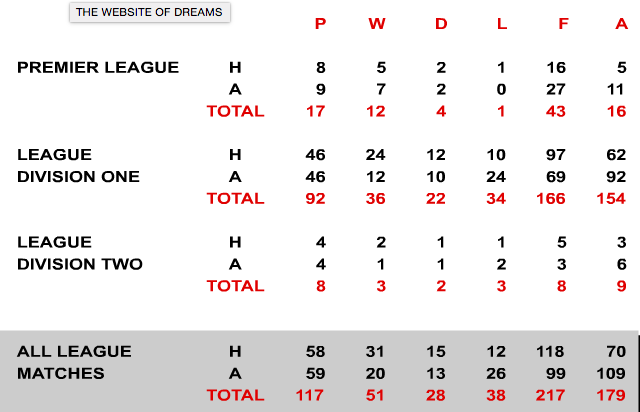 Stats brought to you by The Website of Dreams (stratfordend.co.uk).
Yer-ni-ted!