It appeared evident that Juan Mata was not part of Jose Mourinho's plans when the Portuguese manager took the Chelsea job for a second time.
For someone named Chelsea POTY for two consecutive seasons prior to Mourinho arrival it came as a huge surprise and Mata's transfer to Manchester United was totally unexpected. To say we were thrilled would be an understatement and since playing a more central role this season he has added goals to his game.
It may come as a shock but Mata's productivity since joining Manchester United has in actual fact exceeded Chelsea golden boy Eden Hazard in the same spell.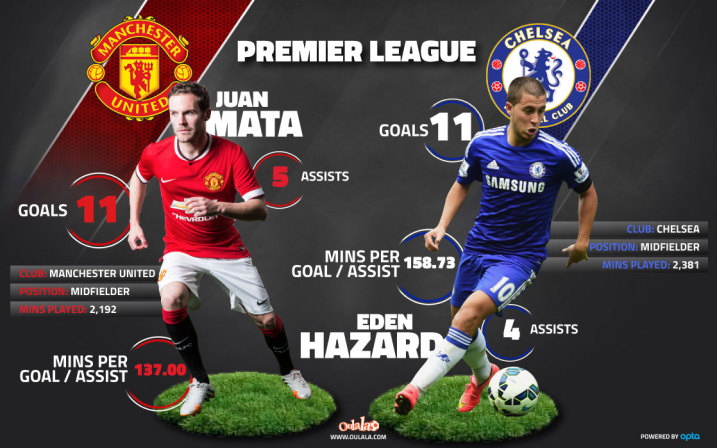 Opta powered fantasy football game www.oulala.com have collated each of the player's Premier League stats since Mata's £37.1m transfer in January from Chelsea to Manchester United and they make for some interesting reading as seen above.
Lets all have a round of applause for David Moyes who flew little Mata to Manchester in a fancy helicopter. Up yours, Jose.