Manchester United are yet to reveal their new kits for next season nor have they even started to take pre-orders, although Stretty News has been sent images of what we believe will be the home and away jerseys for 2014/15.
A buttoned collar from last season will remain on the home shirt albeit much smaller and only has one button compared to three last year. The tips of the sleeves use that same tri-coloured design. The sponsor on both shirts features the logo and Cheverlot written underneath. The logo is large and gold in colour, so you wont miss it..
The away shirt takes a completely different design from last year. It's all white and again features that 1 button collar but is totally black. The shirt itself does not have any noticeable design but the Nike tick is red as apposed to black. In the last two years Nike decided to take out the colour of the crest in both away shirts but this year it is fully coloured in the traditional red and yellow.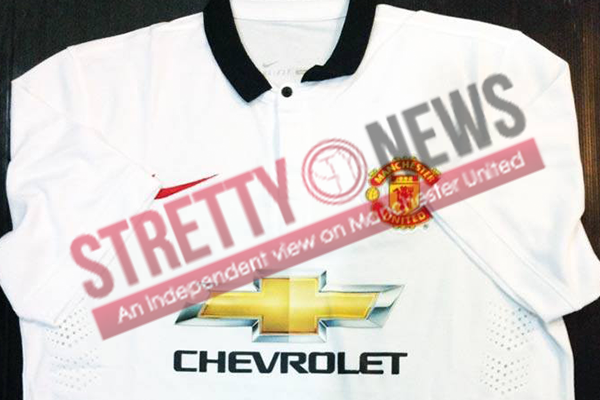 What do you make of both designs? Also, don't rule out a release of a new third kit.