It's fair to say Manchester isn't very Spanish. The Manchester Evening News recently did a piece on 10 reasons record-signing Juan Mata will love it in the city. The rain wasn't one. Nor was Bury Black Pudding. Although it was surprisingly filled with the John Rylands Library and the Imperial War Museum. Hardly very Spanish is it?
So it's unsurprising the United squad has never really been filled with Mediterranean stars. Across town the Etihad has seen a number of Spaniards arrive over the last few years, and now, excitingly, we have Mata teaming up alongside De Gea at Old Trafford.
It's a big move for the Reds, and one that David Moyes probably had to make to settle the nerves of some of the grumbling United fans. He's played 85 minutes so far, and has lifted both the team and the fans, receiving a standing ovation as he left the field against Cardiff. For the time being, it feels like the winds have changed.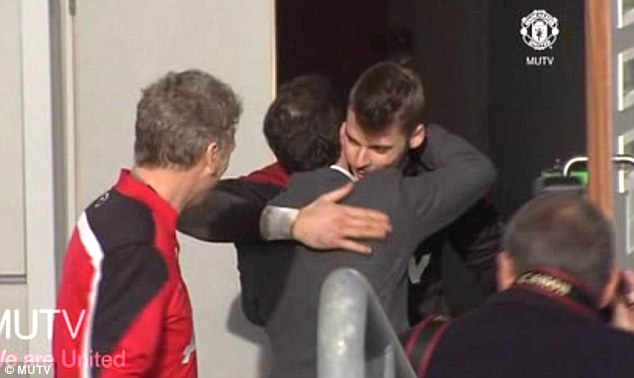 Mata is certainly the highest profile Spanish star to join the club and he will be hopeful that the move will boost his chances of making the Spanish World Cup squad with Free Bets showing the current holders as only fourth favourites; they made need him.
And David De Gea will also want to get in on the action in Brazil. The goalkeeper has been a rock since he recovered from a patchy start to his United career and is arguably Vicente del Bosque's best choice. However, the 23-year-old has yet to make a senior start for World Champions, and is likely to be ignored for Iker Casillas, despite the Real Madrid keeper failing to even get a game in La Liga.
There is certainly a difference between Manchester United's style-of-play to the 'Spanish way'. United are a typically British club (see Sunderland shootout), so it will be interesting to see how Mata fits in to the side.
Gerard Pique's time at United didn't last long before heading back to Spain whilst goalkeeper Ricardo made one appearance for the club. But with Moyes taking the helm, he may wish to take the club's philosophy in a different direction. The Scot has already claimed Mata is just the 'first piece in the jigsaw' with more big signings on the way.
Those signings could consist of Ander Herrera, who has been linked strongly since the summer, whilst we all remember the Fabregas debacle.
It does seem Moyes has his eye on Spaniards in the early stages of his Old Trafford tenure. He's doing it his way which is to be admired, and it also means the Imperial War Museum is set for more Catalonian visitors over the next few years.