We are all used to seeing an over excited Jim White yelling down our TV screens, while cold and often clueless reporters stand in front of whipped up teenage supporters outside football grounds around the country come January 31st.
But there was a time when a major football transfer would simply stop supporters in their tracks.
Whether it was an unexpected, out of the blue purchase or a peacock like courtship between two clubs that would go on for weeks – fans would often be left asking the Kennedy like question, "Where were you when you heard about…?"
To name the most important or worst transfers in Manchester United's history would be foolish, and nigh on impossible. Besides, that is a matter purely based on opinion.
So here are 5 transfers (four signings and one sale) that United fans have been discussing for years, as well as ones which have left a lasting legacy and shaped the club as we know it today.
Bryan Robson
We didn't know it at the time, but when a curly haired midfielder from the North East put pen to paper on a hastily erected desk on the Old Trafford pitch in 1981, he was to become a cult figure among United fans everywhere. Flanked by the ever-flamboyant Ron Atkinson and club Chairman Martin Edwards, this was typical of United at the time. Brash, confident and making a statement to our rivals that we mean business. OK, the signing of Robson didn't bring the immediate success that the club was desperate for at the time (15 years into a 26 year long wait for the title), but Robson, or "Captain Marvel" as he was to become known, signified a fighting spirit and attitude that would emanate through the team (and terraces) for the next 15 years or so. Robson and United finally got their hands on the title some 12 years later.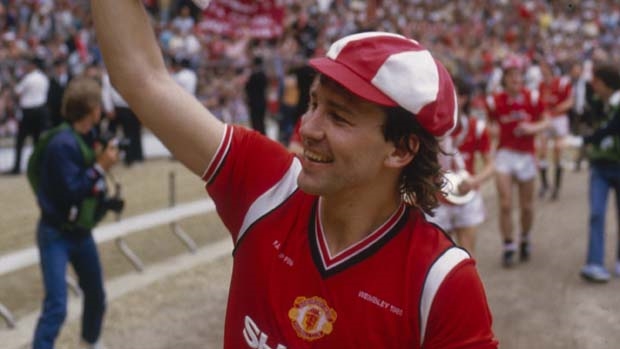 Eric Cantona
If there was ever a transfer of "What ifs," this was it. For some time Alex Ferguson had been courting a number of high profile targets, including Alan Shearer, Lee Chapman and even Luton's Mick Hartford (!) in his quest for a genuine goal-getter, but all came to nothing. Increasingly desperate United would eventually turn to apparent goal machine Dion Dublin, who would almost immediately break his leg early in his first season with the club. The club needed some attacking nous and fast. So when Leeds managing director Bill Fotherby rang United chairman Martin Edwards about the availability of Denis Irwin, the Reds saw their chance to do some business. Edwards dismissed the approach for Irwin but asked if Leeds might consider selling Chapman. As he did so, Ferguson started whispering and making frantic hand signals. When that didn't work, he scribbled the name "Cantona" on a piece of paper – and the rest is history. The Frenchman signed for £1.2 million went on to win four Premier League titles in five seasons at United, as well as two FA cups.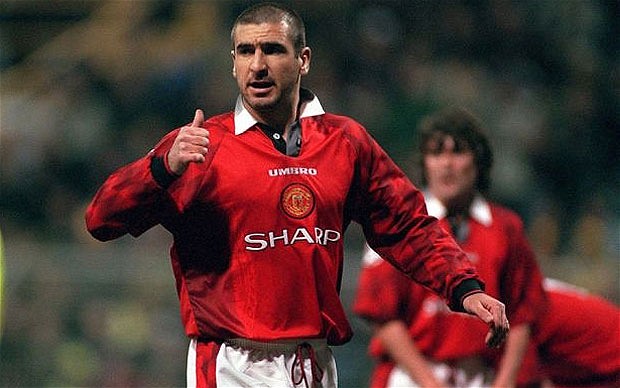 Denis Law
Yes, Ok. We all know Law's back heel in that fateful derby at Old Trafford in 1974 didn't send United down (Birmingham's win over Norwich meant it would have happened anyway.) But the site of the former "King" of Old Trafford, ashen faced, as his City team mates celebrate and gloat around him is one that remains hard to stomach for United fans to this day. United's decline in the early 1970s has been well documented, but one transfer among the mass clear-out overseen by Messrs O'Farrell, Busby and Docherty epitomises that dismal time more than any other. Despite many attempts to revive his ailing career, Docherty finally decided that it was not worth keeping Law on the books (saying he was just "going through the motions") and let him join rivals City on a free transfer ahead of the 1973-74 season. Law had scored 236 goals in 11 years after he signed for United in 1962, but it was to be the most impish of flicks, and indeed his last touch in English football that he will be remembered for most by many in football.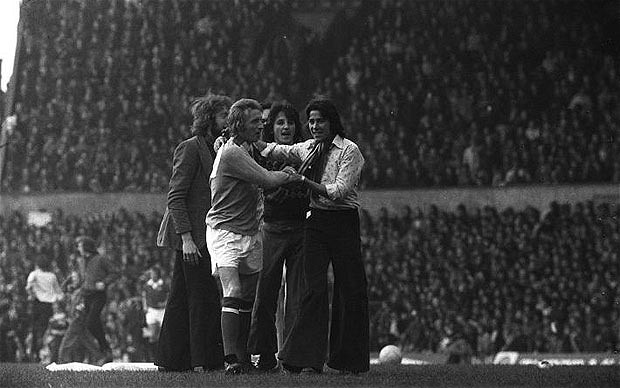 Andy Cole
A statement of intent if there ever was one. United were ticking along nicely in the mid 1990s, they had won back to back titles during the first two seasons of the newly formed Premier League and all in the garden of Old Trafford was looking rosy. But one of Alex Ferguson's greatest strengths was to spot opportunities (not to mention weaknesses), even when things were going well. Eric Cantona had revolutionised United, as a goal scorer and play maker, and the ever loyal Mark Hughes could always be relied upon for his goals, as well as his commitment to the cause. But for Ferguson this wasn't enough. A young Andrew Cole was breaking goal scoring records for fun up at Newcastle and Ferguson saw his chance to poach a potential striking great for a United team of the future, while at the same time wrestling one away from a potential title rival. The shock signing on January 10th 1995 saw United shell out £7 million (£6 million cash and Keith Gillespie) for Newcastle's most prized possession. In a move that nobody saw coming the Magpies were left to lick their wounds, with manager Kevin Keegan confronting angry fans on the steps of St James' Park to explain his decision to sell their best striker since Jackie Milburn. Those Newcastle fans may have had a point. Despite losing the title on the last day of Cole's first season, he would become the linchpin in a United team that would overhaul a Newcastle team who were 12 points ahead of United going into 1996, as well as going on to win five titles and a European Cup for good measure. As for that Newcastle side, they have still not won a trophy since 1955.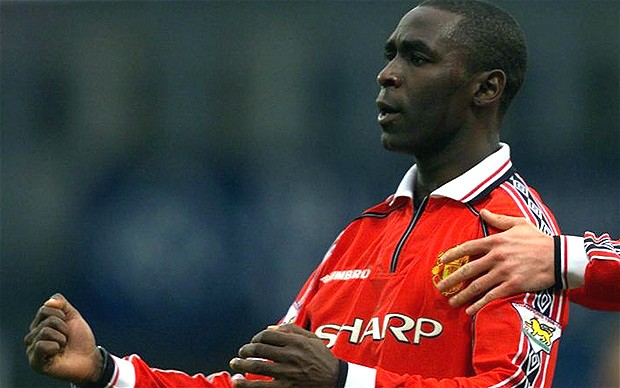 Cristiano Ronaldo
To say United raised eyebrows by splashing out £12.24million to pluck a relatively unknown 18-year-old from Sporting Lisbon would be an understatement. But the club must have known something that the rest of us didn't, as they promptly handed Cristiano the coveted number 7 shirt, recently vacated by David Beckham. After a rocky start with too many step-overs and plenty of play-acting, Ronaldo went on to be one of United' most exciting players, enthusing a side that would win a string of titles, as well as a memorable European Cup triumph over Chelsea in Moscow. Had his wish to leave United and play for his beloved Real Madrid been granted immediately (following plenty of engineering by the player, the Spanish side and his agent), we may not be talking about Ronaldo as the United legend he is today. But his willingness to stay at the club for one more season and help them win a third successive title demonstrated the respect this man had for Manchester United.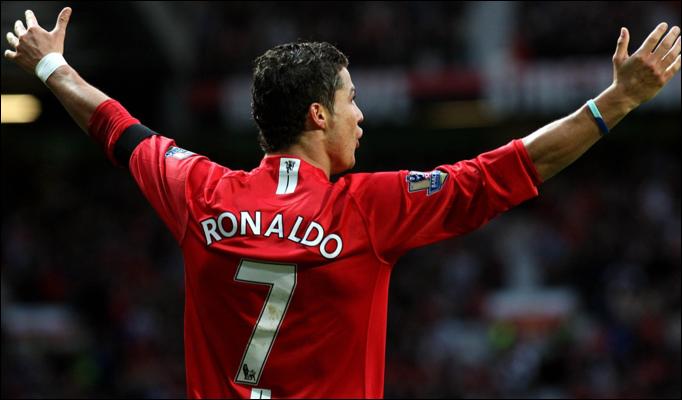 [divider]
This article was contributed by Matthew Crist. Follow @MatthewCrist76 on Twitter.