Wilfried Zaha has all but confirmed his loan move to Cardiff City after posting a photo of himself in the Welsh club's training gear on Instagram.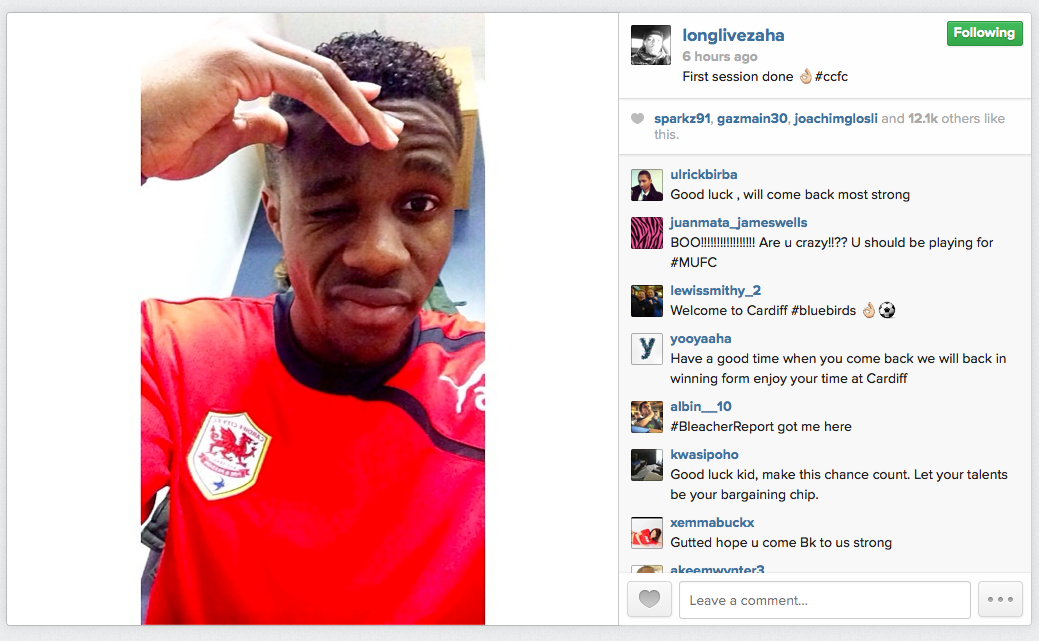 Along with the picture, Zaha posted the caption: "First session done #ccfc". Two days earlier he posted a picture of himself and Fabio da Silva, who is also on his way to Cardiff, and the caption was "just want to play football ..nothing more ..Nothing less."
Zaha, who cost Manchester United £15million last January, has struggled to break into the first-team under David Moyes. The 21-year-old is yet to make a Premier League start for the club and a point worth making is that if he is not going to get top flight experience at United, it's better he gets it elsewhere for the meantime at least.
Best of luck, Wilfried.