It was never going to be easy for the u21's this season. With the mercurial talent of Nick Powell being sent on a season long loan to Wigan Athletic to prime himself for a possible first team berth next season along with the deserved promotion of Adnan Januzaj to the first team; not forgetting Jesse Lingard linking up with Birmingham City mid-way through the season, it would have been naive to expect a season similar to last years title winning heroics.
However, it has been a satisfactory campaign for Warren Joyce's men. A win in the Lancashire Senior Cup final could not have been a better start although this was juxtaposed with the abysmal 4-2 loss in the opening league game. Since then, results have been mixed with 2 wins in the Manchester Senior Cup and the young Reds sitting in 7th in the league with games in hand on their rivals. Here I analyse 3 of the under 21's players who have made an impression upon me this season:
Tom Thorpe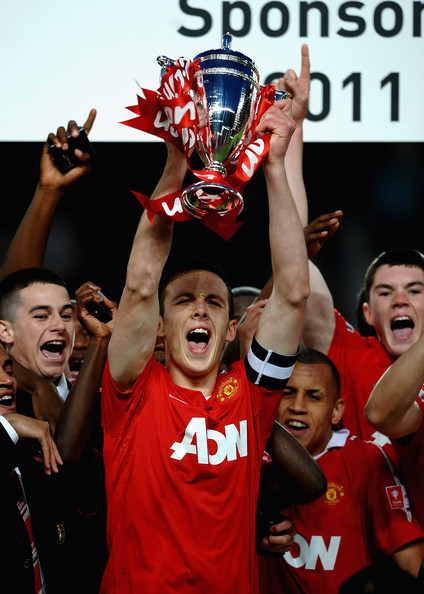 At 21 years old, Thorpe should be on the periphery of the first team. Instead he is still plying his trade with the reserves, albeit as captain. The centre half has been a dominant force at this level for years and I am simply amazed that he has not been allowed out on loan to experience competitive football, especially after his often partner in crime, Michael Keane, has been so successful at Leicester City and Derby County respectively. Thorpe would fit in with David Moyes' preference of a pressing system. Tall, athletic and composed on the ball, he is very much the modern centre half. His only real weakness, not that it is a glaring issue, is he needs to be more aggressive when dealing with his team-mates as well as opposition strikers. I am sure loaning him out would hugely benefit him in this department and it would allow him to continue with his rather late progression. The only plausible reason he hasn't been loaned is the reserves lack of strength in depth at the back.
Charni Ekangamene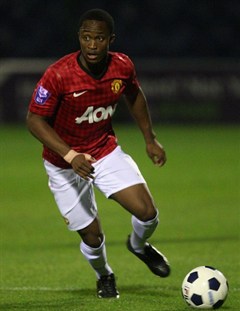 After watching him last year, I must admit I was slightly underwhelmed by Charni Ekangemene's performances in a red shirt. Yes, he scored an absolute stunner at Arsenal but he failed to enrapture the excitement of others. Whether this was down to me being encapsulated by Adnan Januzaj's outstanding talent I could not tell you, but he always seemed to operate under the radar. This season however, Charni has shown why the club were keen to snap him up from Royal Antwerp with his consistent performances and selfless attitude. The high energy 19 year old has been influencing games much more recently leading to him being awarded a first team squad number. He is versatile, mainly playing as a holding midfielder whilst filling in as an emergency centre back as well as originally being a left back; his tough tackling style ,whilst giving few fouls away, is a very useful asset for him to have. Our midfield crisis has been well documented and Moyes may have Charni earmarked for a squad role in the near future.
Saidy Janko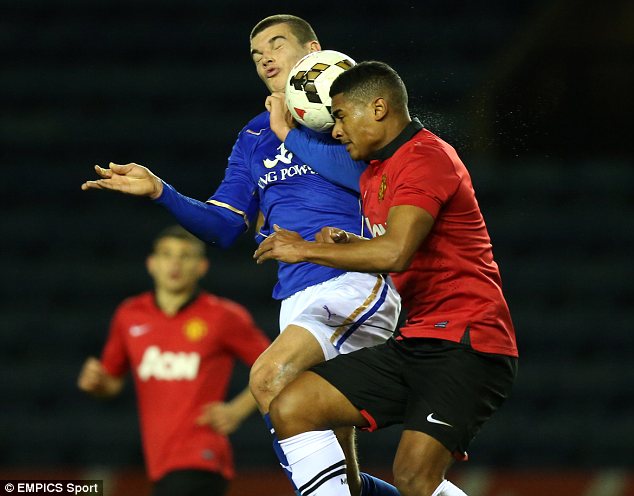 Yes, he has not been a regular fixture in the under 21's side but Saidy Janko has certainly made an impression at Manchester United. Whilst I am not one for comparing young players with established professionals; it is hard not to see the similarities with Antonio Valencia. Lightning quick, built like an ox and operating from the right hand side, Saidy can be a scary sight when he gets going at an opponent. Preferring to operate in the right back role, he is one of the best I have seen at this age when he gets the opportunity to run onto a pass and attack his man down the right wing. His biggest problem, like Valencia's, is his lack of ability at beating a man from a standing start. He does not have a catalogue of tricks and is rather one footed, clearly preferring his right boot. However as a 19 year old, I do believe his raw talents can be developed to make him a very efficient right back in the future There is no doubt that Manchester United's constant production line of emerging talent is still in full flow. Whilst lacking the superstar talent of recent sides, the class of 2014 have shown there are players capable of developing into future first team players.
[divider]
Alex O'Donoughue will be contributing to SN more often with reports on the reserves. Follow @AOD_97 on Twitter.