This post is written and sponsored by TShirtsUnited, 100% unofficial supplier of 100% unofficial Manchester United merchandise since 2001.
In around six months' time the World Cup will kick off in Sao Paulo, Brazil. As this season's Premier League gets closer to its climax the thoughts of every player will be turning to the tournament – and whether or not they'll be there.
This applies more so to Manchester United's squad. They, in all likelihood, will be hoping to put a disappointing domestic season behind them and enjoy the World Cup…by playing in it, rather than watching it on TV.
The question is, which of them will actually make the cut?
David de Gea – Spain
The Spanish international is enjoying a decent run of form in the United goal, despite the patchy results. If he stays fit de Gea will go to Brazil as Iker Casillas' back up, no question.
Chances: Pack your bags, David.
Anders Lindegaard – Denmark
Unfortunately for Anders, Denmark failed to qualify for the 2014 World Cup so he will likely be relaxing on holiday, no doubt with a TV close at hand, focusing on trying to oust de Gea from the position of United's Number One 'keeper next season.
Chances: Even less than his claim for the green jersey at Old Trafford.
Ben Amos – England
Ben is an England U-21 international but this World Cup will come too soon for him. Not helped by his lack of first team action for MUFC, Amos will be looking to future senior tournaments – and possibly a new club – over the summer.
Chances: Very slim. Maybe 2016?
Sam Johnstone
FA Youth Cup-winning goalkeeper with a seemingly bright future ahead of him. He's been out on loan several times to learn his trade and has captained the England U-19 side and appeared for the U-21s. Will he continue to progress at United? Time will tell.
Chances: Not this World Cup, maybe not the next…but after that?
Rafael da Silva – Brazil
The Brazilian right back will celebrate his 24th birthday during the World Cup and will hopefully have matured and improved even further by then. He's already a full international with Brazil but hasn't featured in country's last few games, with Maicon or Alves preferred. It'll take an amazing season for him to be in with a shout.
Chances: Not great with better players ahead of him. Stay hopeful, Rafael.
Fabio da Silva – Brazil
He might have more natural talent but fortune hasn't been kind to Rafael's twin brother Fabio. Injury and the signings of Smalling and Jones saw him out on loan at QPR last season. Truth is, if Rafael is going to struggle to appear in a home World Cup, Fabio will find it even more difficult.
Chances: Pretty much none, unfortunately for Fabio.
Patrice Evra – France
United's ever reliable left back will no doubt have breathed a sigh of relief when France made it to World Cup 2014 via the play-offs. He'll be less concerned about his place in Deschamps' final squad. Barring injury, Evra should be on the plane.
Chances: A shoe-in for Les Bleus.
Phil Jones – England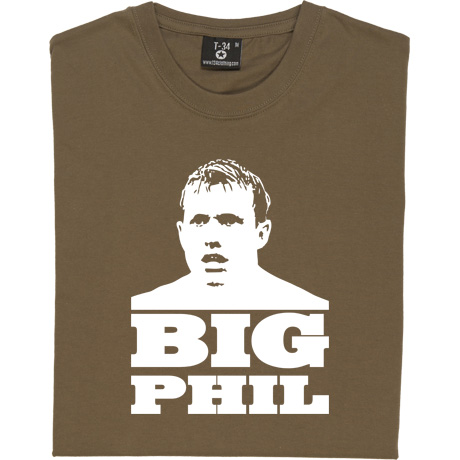 The Lancashire lad, at the time of writing, is enjoying a decent spell in midfield in the absence of Michael Carrick. What is United's gain could be Jones' loss, however. His versatility – right back, centre back or central midfield – makes him a vital part of the club's squad but could see him lose out at international level next summer as those with a fixed position overtake him.
Chances: Fair. Could be taken as versatile cover, especially if England suffer injuries.
Rio Ferdinand – England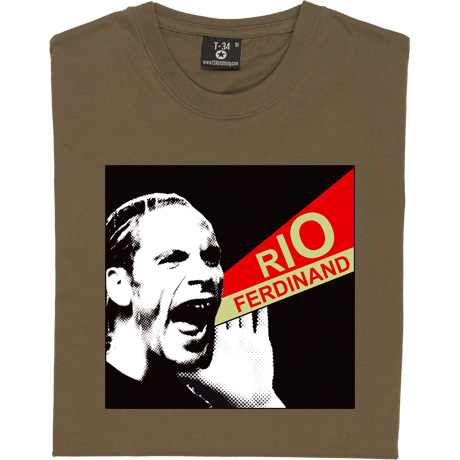 While Rio may well relish another crack at an international tournament, he has wisely chosen to focus on prolonging his club career by retiring from international football.
Chances: None. Even if he reversed his retirement decision, it's unlikely Hodgson would risk taking Rio.
Jonny Evans – Northern Ireland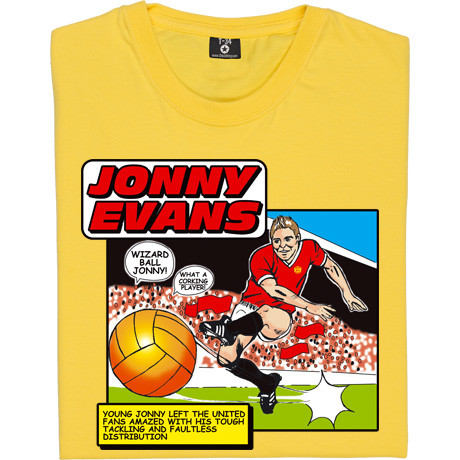 Right player, wrong country, just like George Best before him. Evans has recovered from a shaky period in his career to become an accomplished centre back, one a few countries would like to have at their disposal. Unfortunately, Northern Ireland is his team and they aren't going to Brazil except on holiday.
Chances: Only if he fancies buying a ticket.
Anderson – Brazil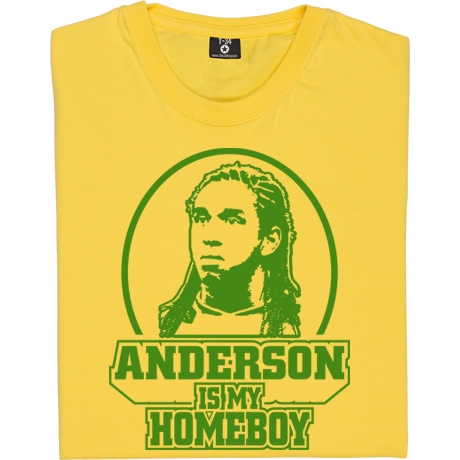 Who is Anderson? No-one really knows. He's put in some superb performances for United over the years but really seems to have lost his way, this season especially. Injury hasn't helped but Moyes still isn't sure about the midfielder. Scolari certainly isn't showing any signs of entertaining him appearing in the famous gold shirt either.
Chances: Almost nil, unless there's a sudden emergence of the brilliance he showed early on in his career. And even then, he has so much talent ahead of him.
Wayne Rooney – England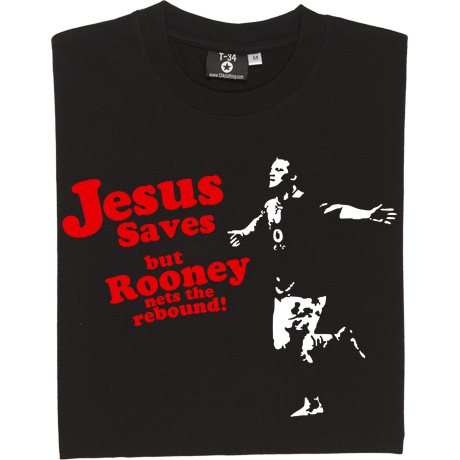 Ignoring his wantaway attitude in the last two summers and his apparent greed for bigger and bigger contracts, Rooney remains United and England's best player. Everyone knows it even if they don't want to acknowledge it. His form this season has been his best in a while too.
Chances: 100% guaranteed his place in England's starting XI in Brazil.
Ryan Giggs – Wales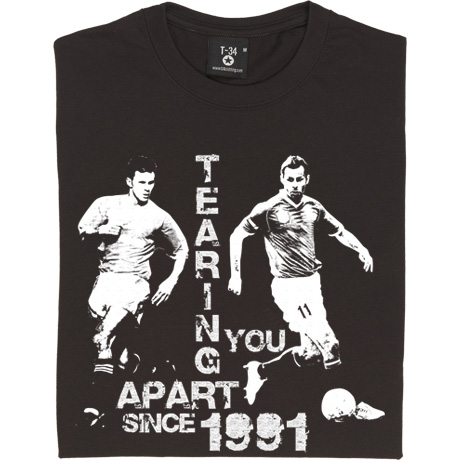 A legend of the game, not just United, but Welsh and so never likely to see an international tournament even when he was 17, let alone at 40.
Chances: Clearly none. Which is a loss for the world more than it is Ryan.
Chris Smalling – England
Having a fairly good season for United when given his chance, versatile enough to play right back or centre back (though clearly suits centre back better), Smalling has featured for England a number of times under Hodgson and acquitted himself well.
Chances:  Strong. Even if he doesn't establish himself in the first XI over the next few months, he'll surely be in the squad.
Javier Hernandez – Mexico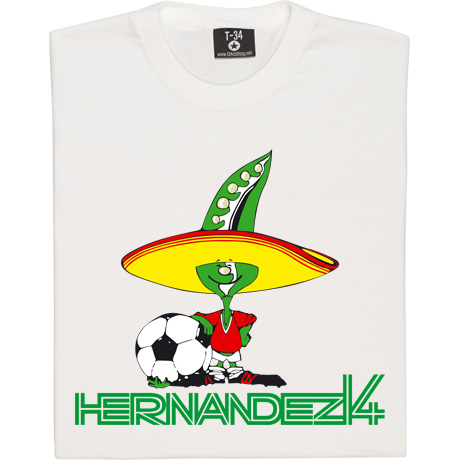 Hernandez isn't appearing as often as he (and we!) would like for United this season but for his beloved Mexico he is pretty much a shoe-in up front. Even without regular club football, Mexico manager Miguel Herrera would be brave to leave him out.
Chances: 99.9% certain to lead the line against Cameroon in Mexico's opening game.
Nemanja Vidic – Serbia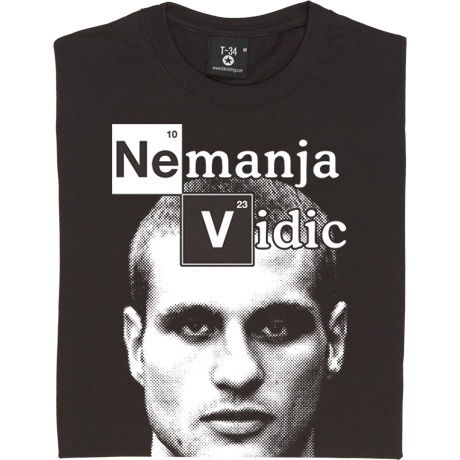 The big Serbian has been plagued by niggling injuries in recent months but when fit, plays. Serbia, however, failed to qualify for Brazil, so Vidic's uncompromising style will be missing from the tournament. Shame.
Chances: Zero.
Michael Carrick – England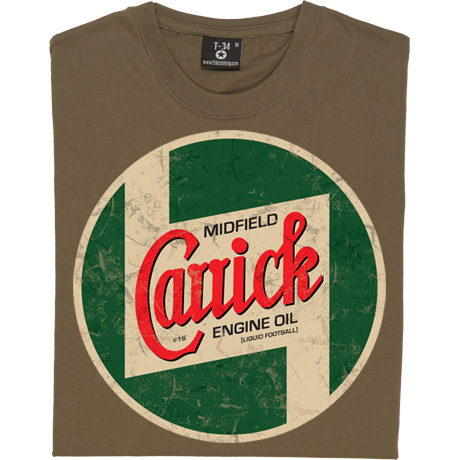 Such an unrecognised hero for United on many occasions and still trying to cement his central midfield position for England thanks to the presence of Gerrard and Lampard and younger emerging talent. That said, Hodgson would be  fool not to take a fit Carrick with him.
Chances: 75-80%? Tough one. Carrick needs to get fit, get playing and get back to the high level of performance he has given us. But even then, it's down to Hodgson and we're not convinced he's convinced. The fool.
Nani – Portugal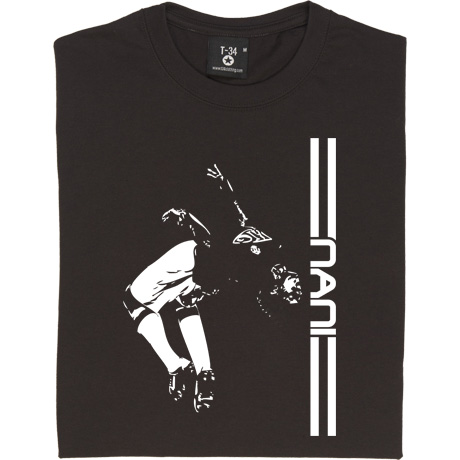 You either love Nani or hate him, and for many it's the latter. At least in club colours. Capable of brilliance, he so rarely shows it and can often go missing in games. Yet he still gets picked regularly for Portugal alongside the one and only Cristiano Ronaldo. Baffling.
Chances: Surprisingly pretty good, but he'll have to play more for MUFC if he is to GUARANTEE playing against Germany on June 16th…
Ashley Young – England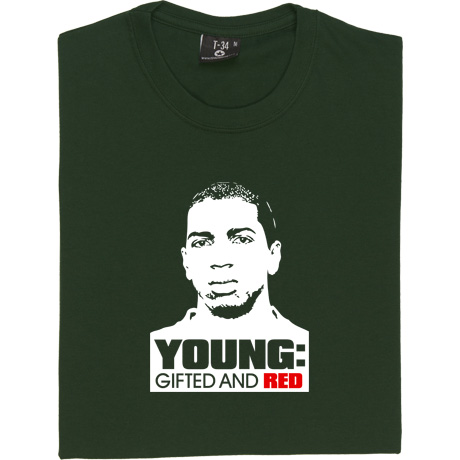 Woefully out of form and without a goal in 19 months…oh, wait, he just got two in two! Young, despite being so poor recently, has continued to be picked by Hodgson for England, but even there he's not played well. Can't be happy with himself.
Chances: Will have to improve a LOT for United to convince Hodgson he's worth the risk. Brazil won't be a couple of home friendlies, after all.
Danny Welbeck – England
"Welbs" has been scoring of late and started the season well before injury. He's already done well for England in his young career too. So what does he have to do to be on the plane? Same as any striker. Make sure he's playing and scoring. There are plenty of other strikers who are young and hungry.
Chances: Very good IF he keeps starting for United and scoring for United. If not, expect Hodgson to cut him loose.
Robin van Persie – Netherlands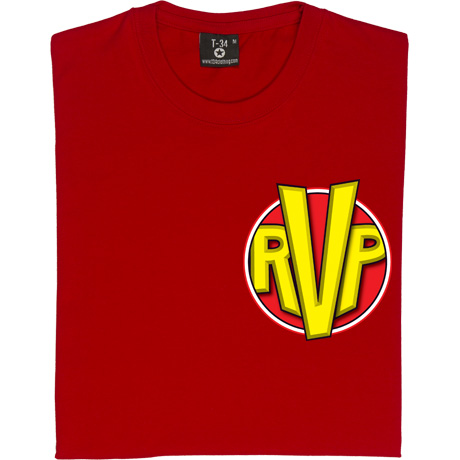 Sadly injured at the moment, RVP began this season well enough but Rooney appears to have overtaken him as first choice striker and with Welbeck playing so well it's not a guaranteed return to the side when he's fit again. Not a problem he has at international level, however…
Chances: Extremely good if he's fit. And he'll no doubt want to start against Spain in their opening World Cup match and gain a modicum of revenge with the Dutch after the European Championships.
Angelo Henriquez – Chile
Currently on loan with Real Zaragoza (scored 5 so far this season), not many fans will perhaps have heard of the Chilean striker. Henriquez though is highly rated by those in the know and has a phenomenal scoring record at club level and international level. He was on loan at Wigan last season and won the FA Cup as an unused sub! He's made three appearances for Chile, scoring two.
Chances: It's hard to tell from here, but recent inclusion in the senior team (not to mention the goals) give him a real chance. He really should go.
Tom Cleverley – England
Cleverley's season has been up and down but recently games have seen an improvement. He seems a favourite of England manager Roy Hodgson, even if he doesn't start a game. Needs to keep improving and keep playing to have the best chance of going to Brazil.
Chances: Looking good as Hodgson likes him, but he'll have to play consistently well to cement a spot in a crowded England midfield.
Darren Fletcher – Scotland
He's a Scot so of course he's not going to the World Cup. Plus, he's only just over his illness. However, it's fantastic to see him back playing for United, and that's good enough for us!
Chances: Scottish. None.
Antonio Valencia – Ecuador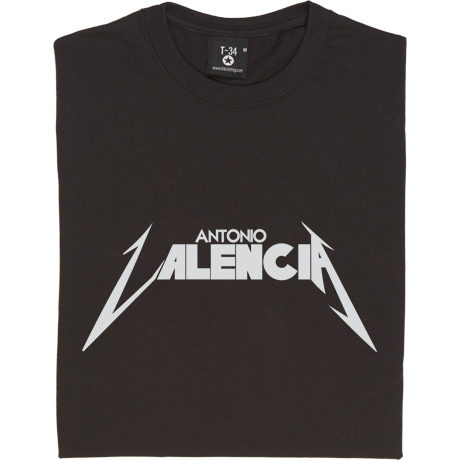 Patchy form looks to be improving for United and it'll need to if Ecuador are to make an impact on the World Cup. That said, with Valencia on one wing and Christian Noboa they can cause problems for the opposition. WILL Antonio be there though?
Chances: If he's fit we can only say yes, as Ecuador aren't blessed with too many players of Valencia's quality.
Shinji Kagawa – Japan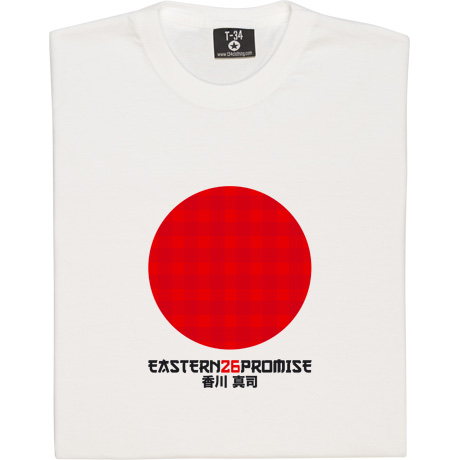 A high quality player being under or poorly utilised by David Moyes for the most part, Kagawa has no such worries for Japan. Playing in the "traditional number 10" role, he revels in the space and freedom he gets. We'd love to see it. At Old Trafford more often…
Chances: 100% guaranteed, as Shinji is arguably Japan's best player. Boom.
Federico Macheda – Italy
The Italian is on loan at Doncaster Rovers, looking to rediscover the form that originally got him his break through to the United first team. That's really all you need to know about his World Cup chances. He has, in case you were interested, scored three goals in 11 appearances for Donny.
Chances: None. Whatsoever.
Alexander Büttner – Netherlands
Rumours persist that the fullback is leaving OT in January, which would be a shame. He's got some promise and could do a job for United. The Dutchman has put in some decent performances, even this season, but does have a tendency to "wander off" sometimes. At international level he achieved U-21 status but hasn't played for them since 2010, making six appearances. Yet to feature at senior level, he JUST missed out on Euro 2012 having made the preliminary squad. Heart breaking.
Chances: Slim. Appears to have been forgotten about at international level, at least for the time being. Will need to appear regularly for United if he is to force his way back into contention.
Wilfried Zaha – England
Finding it difficult to break into the United first team under Moyes after his move in the summer, Zaha has nevertheless made a couple of appearances for England. Given his lack of chances for United though, it looks like this World Cup is coming too soon.
Chances: Not likely this time round but the next Euro Championships should be his target.
Guillermo Varela – Uruguay
Was he a Fergie signing or a Moyes signing? Bit of both, but either way, the young Uruguayan full back hasn't yet made an appearance for the first team since his summer move. Nor has he broken into Uruguay's senior team, unsurprisingly. Bags of promise, not yet fulfilled.
Chances: We won't be seeing Varela at this World Cup.
Marouane Fellaini – Belgium
Moyes' expensive summer signing has a lot to do to impress the United faithful and he needs to learn to play in a more attacking fashion too. Far from a United favourite yet, he will nevertheless anchor the Belgian midfield if fit.
Chances: He'll be there, alongside Eden Hazard, Vincent Kompany, Nacer Chadli and Romelu Lukaku. Belgium to win the World Cup anyone?!
Nick Powell – England
Powell has so much promise but has struggled to realise it at Old Trafford despite some eye-catching performances. He has time on his side though, and his current loan spell at Wigan appears to be going well enough, with five goals in 15 appearances. Not yet a senior international.
Chances: Too soon for Powell, but we don't think it'll be that long til he gets a chance to impress with England.
Bebe – Portugal
Ha ha ha ha ha! Oh, that's harsh…but still. He has seven appearances and two goals for United so has to be included in this list of First Team players. He's on loan back in Portugal, in case you're interested, with Pacos de Ferreira, for whom he has made six appearances and scored two goals.
Chances: Zip. None. Nada. Quite why he's playing football at such a high level remains a mystery.
Larnell Cole – England
A virtually unknown midfielder who made his debut against Leeds on 20th September 2011. He's been given a squad number for a reason, but it'll be a while before us Reds get to see him, if ever.
Chances: This born and bred Manc may or may not appear for England in the future. But it won't be in Brazil next summer.
Jesse Lingard – England
Jesse has yet to make his senior United debut but has been playing very well for our youth teams. So much so, he's an England U-21 international…but like so many more at Old Trafford, this World Cup is just too soon.
Chances: Not this time. Maybe next?
Michael Keane – England
Very promising defender but not senior class just yet. Three appearances so far and has playedfor the England U-19s after turning his back on the Republic of Ireland. Also voted Reserves Player of the Year last year.
Chances: Not at all likely for 2014 but the future looks bright.
Adnan Januzaj – Belgium
The Belgian winger has exploded onto the scene this season after a bright pre-season. He's creative, he scores goals (see the West Ham game as a case in point!) and he has a massive future ahead of him. At international level it can only be a matter of time before he's turning out for Belgium's senior team.
Chances: If Adnan continues in his current form for the entire season then Belgium, despite their strong squad already, would be hard pressed to leave him out, regardless of age. Actually has a chance of making Brazil now.