Ashley Young gets his fair share of criticism for play acting and the inconsistency he shows when played. Other than all the negative press he receives on the pitch, the 28-year-old seems a decent lad off it.
In the past on away days, when not fully fit, Young has attended games sitting amongst fans. I like when first team, or even reserve players, do that and mix with the faithful because it shows a sense of decency and enthusiasm. What's better is how he answered a request of a dying Manchester United fan on Twitter.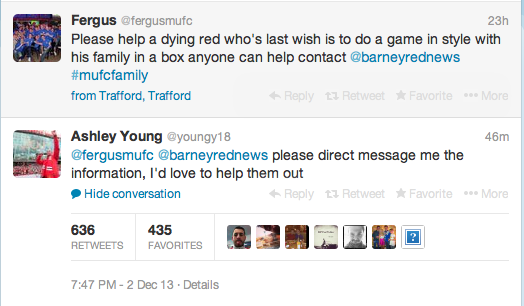 Finger's cross the fan in question gets a special day out at Old Trafford courtesy of Young.