This morning I asked our readers which current footballers they hated the most. I gave a deadline and collected the votes one-by-one. Fans of other clubs may see the Manchester United bias, but that's what you get from a club specific blog.
In total, 43 names were selected but they will not all be included in this article.
1. Luis Suarez
If Luis Suarez is not racially abusing an opponent, he's diving or biting one. A vile character who attempted to draw a victim like image for himself after racially abusing Patrice Evra. And to this day he brings the race row up and blames the media for his faults. Liverpool FC were stupid enough to stand by him when he wanted out during the summer. Suarez started by saying he wanted to leave in search of Champions League football. Then, the 26-year-old felt Manchester United ran the British media and wanted to move elsewhere before making it known that he would be open to an Arsenal switch. He talks through his arse, you see.
While most of us will agree that he's a cunt, Luis Suarez is an excellent footballer.
2. John Terry
Captain, Leader… Liar. John Terry always seems to find himself in trouble. Back in 2001, he mocked American tourists about 911 in a pub when drunk less than 24 hours after the tragedy. He also admitted to cheating on his wife Toni Terry with over 8 different women, including Wayne Bridge's ex.
Down the years, Terry has been accused of racially abusing two different footballers – Ledley King and Anton Ferdinand.
On the pitch, however, he sees himself as the greatest leader of them all. Pictured always with his captain's armband. I bet he sleeps with the fucking thing.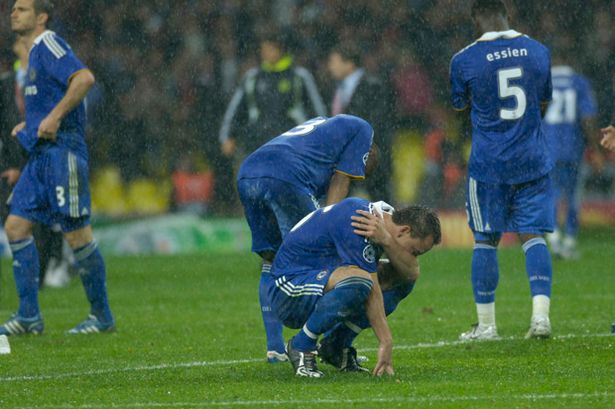 3. Ashley Cole
An all round snide fuck. Wrote an autobiography called My Defence at the age of 25 in search of sympathy after suing the News of The World for libel following allegations they made about him being involved in a homosexual orgy. While Cole has had his share of run-ins with the police, he once shot a 21-year-old student on work experience with a .22 calibre air rifle, at Chelsea's Cobham training ground.
4. Steven Gerrard
"This is our year" Gerrard has often said to be left medal-less come May. The transfer request he issued back 2005 resulted in Liverpool fans burning replica shirts with his name on the back. That changed his mind and to this day he says I never regretted the u-turn which is, quite obviously, a lie. Gerrard will retire without a Premier League medal. It is something that will always eat away at him because a move to Chelsea would have solved that.
Has a face you would never get sick of punching.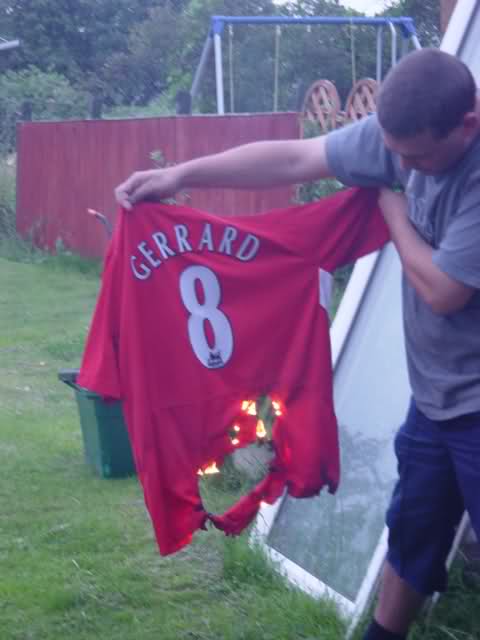 5. Carlos Tevez
Scarface, money grabber, judas… whatever you want to call him. He was once part of a terrific front three that consisted of Cristiano Ronaldo and Wayne Rooney at Manchester United. Tevez told a few porkies when he left for City which translated: "United wouldn't pay me £150,000 a week, City would." After winning the Premier League with City, he held a banner during their celebratory parade that read: "RIP Fergie." How nice.