Our friends over at the Republik of Mancunia have produced a brilliant pre-season ebook. Play Like Fergie's Boys is a preview of Manchester United's 2013/14 season, focussing on the defence, midfield and attack, as well as the expectations on David Moyes and the challenge our rivals will pose.
The country's leading journalists as well as various United fans have given their thoughts on what the season will hold.
At just £3.86, you can't go wrong. Scott does his homework when it comes to United and has been publishing superb content online for years. Visit Amazon to purchase your copy.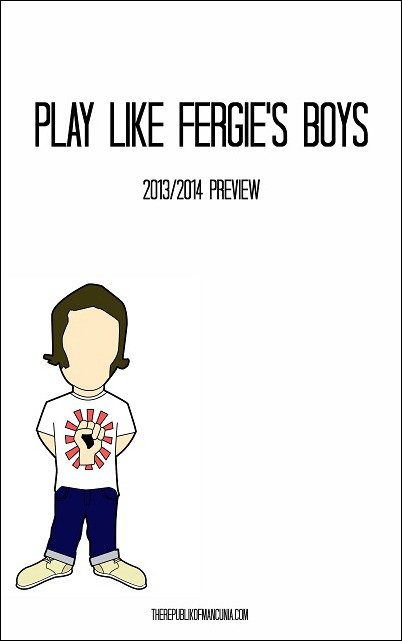 [divider]
Contributors
Scott The Red @R_o_M – Nooruddean Choudry @BeardedGenius – Lucia @RoughEstateDate – Doron Solomon @DoronSalomon – Callum Hamilton @Callum_TH – Darren Richman @darrenrichman – Daniel Taylor @DTguardian – Henry Winter @henrywinter – Ollie Holt @OllieHolt22 – Mark Ogden @MOgdenTelegraph.