Manchester United today replaced Turkish Airlines with Aeroflot to become the club's "official carrier." This is our first such deal with a Russian company, but no financial details have been released.
A club statement briefly mentioned only that Aeroflot would provide "strategic travel advice," and not that they would carry players around the globe like Turkish Airlines did.
Manchester United's marketing director Richard Arnold said: "Manchester United and Aeroflot share several core values and we are pleased to be welcoming such a high quality company as a sponsor.
"Like the club, Aeroflot demonstrates team work, quality and a pride in its heritage, whilst still embracing new technologies and innovation."
To launch the deal at Old Trafford Ryan Giggs, Rio Ferdinand and Patrice Evra were all alongside David Moyes.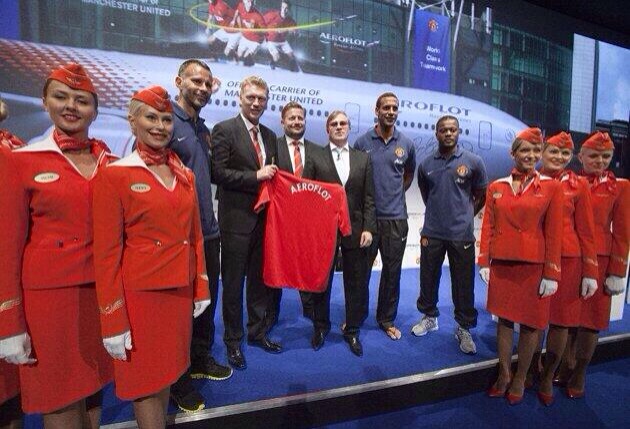 Picture source: @RedMancunian
___