With a supposed £60 million budget to sign new players, Manchester United are bound to draw the attention of the press regarding their transfer activities this summer.
The tabloids however often start brewing up false rumors to garner additional hits from the fans.
Hence, in this article we provide an in-depth analysis of the latest transfer news relating to the Red Devils.
Thiago Alcantara
The Thiago Alcantara-to-Manchester United rumors have intensified over the past week and reports suggest the Spain starlet could be formally announced as a Red Devils player before the end of June.
United have been tracking Thiago over the past three years and as per renowned Sky Sports' Spain  journalist Graham Hunter, they have also agreed personal terms with the lad after meeting his father and agent, Mazinho a few days back.
David Moyes has assured Thiago that he will be starter at United, but it has been said that the midfielder will weigh his options before making a decision, amid interest from Bayern Munich and Chelsea.
United themselves are yet to agree a deal with Barcelona as the Catalans are using several 'stalling tactics' such as insisting on inserting a buy-back clause in Thiago's contract.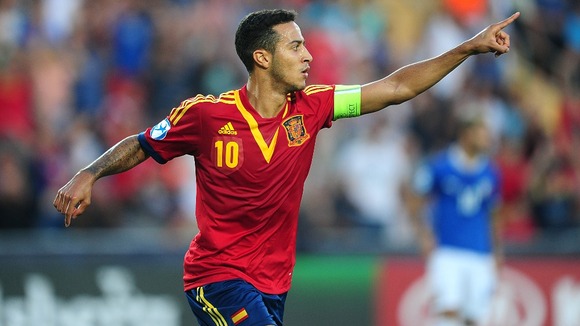 Verdict: True
United's interest in the player is evident but they need to fend off competition from rival clubs. Pep Guardiola can easily persuade Thiago to move to Munich, while Chelsea are capable of offering both, playing time and an inciting financial package.
Not to forget, Barcelona's unwilling to sell their prized asset. If Thiago becomes convinced that he has a future at the Spanish champions, United can give up any hopes of signing the midfield prodigy.
Wayne Rooney
We all are aware that Wayne Rooney has handed his second transfer request at United in less than three years.
The England international has endured a relatively difficult past year at the Theatre of Dreams. He has failed to peak full fitness or form and consequently, didn't start United's most important game last season, against Real Madrid at Old Trafford.
Having grown "frustrated" at being substituted on a constant basis and being forced to play in deeper roles, Rooney now seeks a move away from United.
Arsenal are keen to add Rooney to their roster, having all but completed the signing of Gonzalo Higuain from Real Madrid. The Gunners are the bookies favorites to land Rooney, but will face strong competition.
Incoming Real Madrid manager Carlo Ancelotti is closely monitoring Rooney's situation at United as he looks to re-ignite the devastating Rooney-Ronaldo partnership. Finally, Chelsea have also shown interest in signing the England international. Although the Blues' interest looks vague at present, they are said to be Rooney's preferred destination if he leaves United.
Verdict: False
Rooney might have demanded a transfer, but latest news suggest he won't leave United after all.
The Englishman is apparently going to hold talks with Moyes in the upcoming week and if the two are able to settle their past differences, and clear out the striker's future and role in the team, Old Trafford faithful might witness another U-turn from their talisman.
In addition, United are willing to offer a new deal to the 27-year-old.
Robert Lewandowski
Reports have emerged that Manchester United have identified Robert Lewandowski as their 'Plan B' should their pursuit of Cristiano Ronaldo render futile.
Lewandowski was one of Borussia Dortmund's best players last season and was set to join arch-rivals Bayern Munich before his club's chiefs vetoed against the transfer.
United have since then emerged as the frontrunners to sign Lewandowski and could make a swoop for him this summer.
Verdict: False
Lewandowski is quite keen on a transfer to Bayern and since he has rejected an offer from Real Madrid because of his desire to ply trades for the Bavarians, it's unlikely the Poland international would want to move to United.
The Red Devils, themselves don't really need to make this luxury signing. Even if Rooney departs, Shinji Kagawa can play in the No 10 role, with Robin van Persie, Danny Welbeck and Javier Hernandez fighting for the sole striker position.
Rotation is not practical with two world-class strikers like van Persie and Lewandowski and if United start with both of them, their output on the defensive front could suffer.
Gareth Bale and Cristiano Ronaldo
As the Glazer family look to send out a signal of intent to the big-spending clubs like Manchester City and Chelsea, United have been heavily linked with bids for Cristiano Ronaldo and Gareth Bale.
Both are talented individuals and either can bring about the lacking impetus to United's wing play.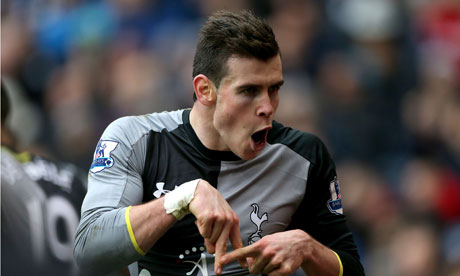 Verdict: False
Bale is not for sale and even if Spurs do decide to cash in on him, Madrid's offer will be much more tempting for the Welshman.
On the other hand, Ronaldo might have publicly rejected claims of a signing new contract at Madrid, but his actions indicate nothing more than just a ploy to extract the maximum wages from the Whites.
Claudio Marchisio
Claudio Marchisio opened the doors for a potential move to Manchester United by stating that he would be "very proud" if the Red Devils bid for him.
The Italy international has been one of the best midfielders in Europe over the past 18 months and can add a new sense of stability to the United team.
Italian newspaper, Tuttosport have even claimed that United have 'stepped up their pressure' on Juventus to sell the 27-year-old and an offer of €28m can persuade the Serie A side to let Marchisio leave.
Verdict: False
Like Ronaldo, Marchisio is another player currently looking for an improved contract from employers.
Moreover, Juve general manager Guiseppe Marotta has squashed rumors linking Marchisio with a transfer away from the Italian giants.
He said: Marchisio? There is no meeting; there is no problem with him,"
Juventus have never thought about putting him on the market, he is an important player and we will try to keep him with us."
Wilfried Zaha
According to Goal.com, West Ham are eyeing a loan deal for winger Wilfried Zaha.
The 20-year-old was signed by United in January but was loaned back to Crystal Palace for the second-half of the season.
He led the Eagles to promotion but many suggest a loan stint at a mid-table Premier League club can help Zaha adapt to the demanding nature of top-flight football.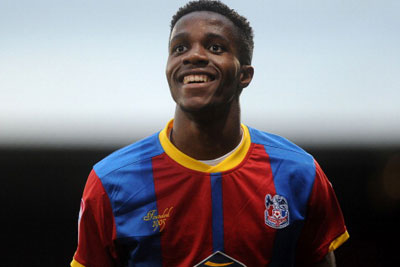 Verdict: False
Zaha is likely to get ample playing time at United. Both Antonio Valencia and Ashley Young have underperformed, while Luis Nani finds himself in a transfer limbo. Thus, if Zaha is able to impress in his initial few outing, probably from the bench, Moyes could soon make him his first-choice winger. If United loan the 20-year-old and their other wingers continue to disappoint, the Red Devils could invite unwarranted trouble upon themselves.
Notable Exclusions
Kevin Strootman: Expected to sign for United and we've already heard too much of this rumor.
Marco van Ginkel: Chelsea are set to beat United to the signing of the promising Dutchman.
Cesc Fabregas: The Spaniard has expressed his desire to stay at Barcelona, Arsenal have the first-option to buy him if does intend to leave and well, Sandro Rosell and co. won't be really interested in selling two of their star players to the same team in one transfer window.