It is nearly impossible to decipher who has been the best player in recent history to wear the highly coveted number seven for Manchester United. The legend of number 7 seems to surround almost every aspect of United in the past 50 years or so, but who truly wore it best?  We can make a sound argument for just about any of the legends of United: George Best, Bryan Robson, Eric Cantona, David Beckham, Cristiano Ronaldo, and well maybe not so much with Michael Owen – but you get the point.
The highly touted number seven comes with legendary implications and of course, big boots to fill. As George Best started off as he helped guide Manchester United to the coveted 1968 European crown, there has been no turning back. Over the years, Old Trafford has been graced with numerous brilliant footballing talents, but some of the most energetic of leaders, rock star mentalities, and down right gritty players have sported the number 7 but configuring some sort of equation to who wore it best, would just do some sort of injustice to the others.
George Best sported the number 7 during his time at United; however, he also wore 8, 10, and 11 during his career as he goes down as one of the most adaptable players that ever graced the grounds wearing a United kit. A true ladies man, the iconic meaning in which he have today may very well have been created by the pop-star mentality of Best. A true gentleman and easy on the eyes of his fellow female admirers, Bestie stole the hearts both on the pitch and off allowing him to become United's first true, poster boy. The Irish legend may without question go down as one of United's best ever to wear that 7 shirt – but may go down as one of the craziest lads as well.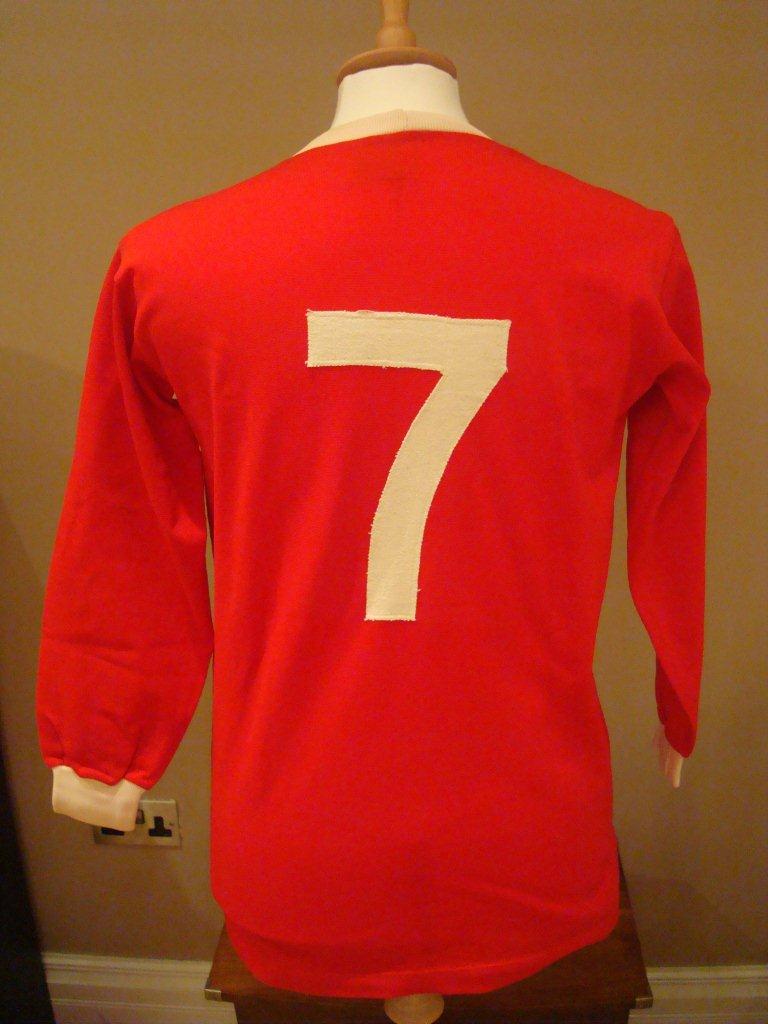 There seems to be only one real way to describe this next number 7 for Manchester United – There is only one, Bryan Robson. Imagine thousands of fans cheering that as he banged home a winner for United back during his prime. As he served the Manchester outfit for nearly 13 years, Robbo was one of the only non-wingers to sport the coveted number, and did so quite admirably. In more ways than one, Captain Marvel was Sir Alex Ferguson's voice on the pitch and translated the true grit and passion that embodies Manchester United in nearly every match he featured in. Brilliant on the ball, and his heightened passion with the club simply because of his lengthened time with the Old Trafford club puts him certainly near the top of the list all time, if not at the top.
Personally, I was lucky enough to meet Robbo in New York City this past year at an "I Am United" fan gathering which both he and Dion Dublin were in attendance and let me say this – a true honor. Years removed from his playing days with United, his passion drove home that cold fall afternoon in the cities where dreams were made – not to mention a 4-2 win over Stoke City. Nonetheless, there is a reason why the chant remains, There is only one, Bryan Robson.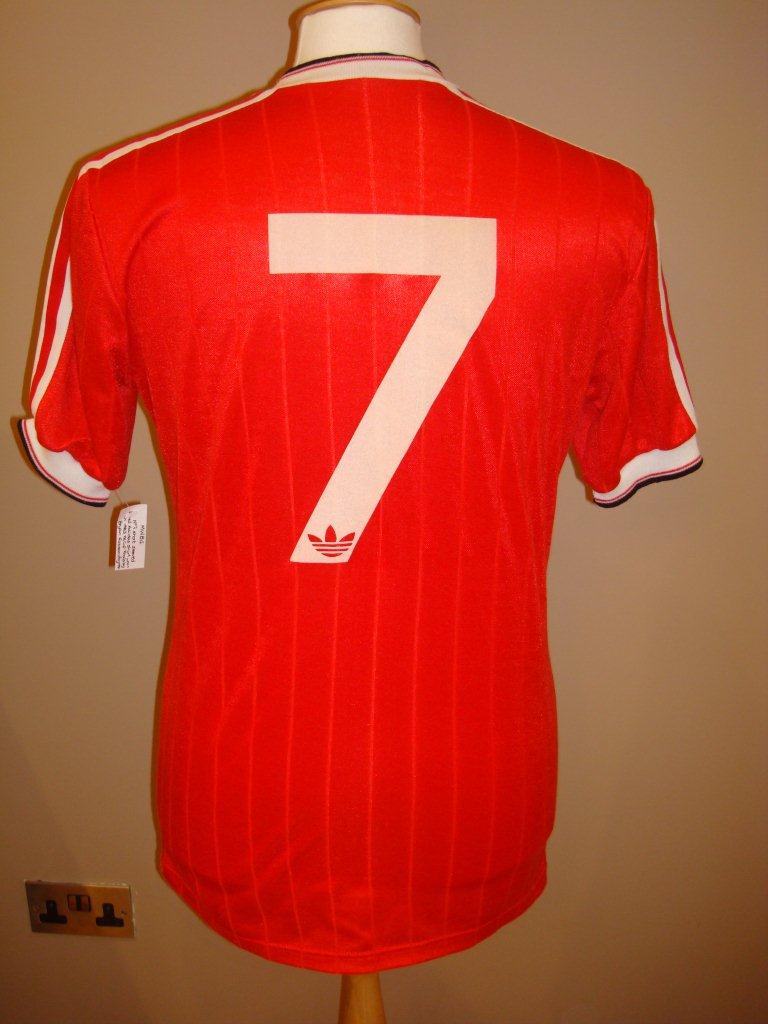 The next number 7 to grace United was that of the French maestro, Eric Cantona. A fierce competitor, notable for his popped collar during matches and without question – who on earth could forget his magnificent chip against Sunderland? Not only was Cantona a saviour to United during his playing days, his finishing was brilliant – 82 goals in 185 for the club. Both brilliant in the air and ever-present marking off the ball on defense, he helped his squad out in every way possible. He was a true King and his bullish face told the story – he knew the crowd loved him and he wore that number 7 with unparalleled pride coupled with his devilish grin. Eric Cantona may go down as the strongest willed number 7 ever with Manchester United as he seemed to be the all important fuel that kept United's engine going.
Does this next man need any description? The global icon of David Beckham continues to spiral out of control as he's featured worldwide for numerous advertisements. The man of many hairstyles began his crucial development with United under Sir Alex's tutelage, he is a natural footballing genius. Although he did not finish out his career with United, success followed that man like wildfire winning trophies with Manchester United, LA Galaxy, Real Madrid and most recently PSG. The Golden Boy thundered home numerous free kicks and coined the term "bend it like Beckham" during his time at Old Trafford. And while, even though he moved onto other clubs during his career, he's always been a United fan at heart.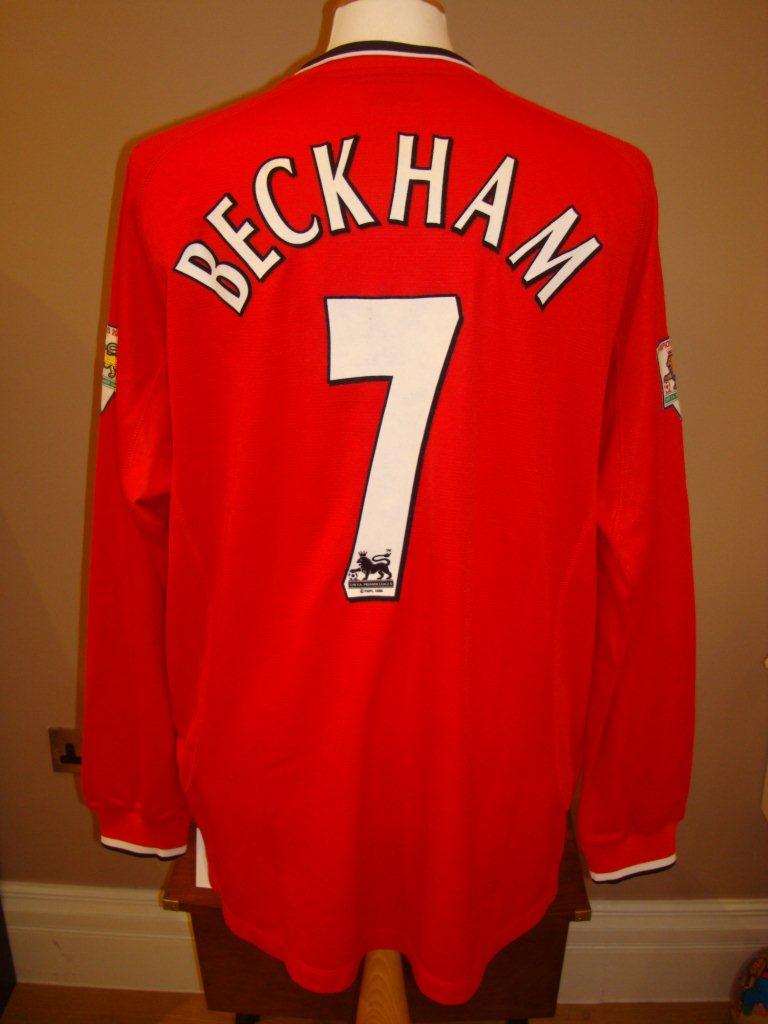 Cristiano Ronaldo came over to England as a young lad from Portugal with raw football talent. Pace like a gazelle, and a cannon of a shot he quickly became the next icon at United. The all-out winger provided numerous number 7 performances whether it be his trademark free kicks, or brilliant kicks and flicks. There simply was no stopping the Portuguese midfielder who simply seemed that everything he touched, would turn to gold. Passing precision and finishing seemed a natural born talent whom has numerous weapons in his arsenal in which he could bring out at any moment. Although he's moved onto Real Madrid, rumours continue to swirl over his future back at Old Trafford – a place in which he seems to respect like none other. A trained menace on the pitch, Ronaldo continues to thrill worldwide audiences with the impossible, and as much as it hurt to see him rid of us in this years Champions League – his non-celebrations only made us love him more. Will we see him return before the end of his career? If so, despite the limited amount of years with the club, he could quickly move atop the list as the best number 7 that Manchester United's ever seen.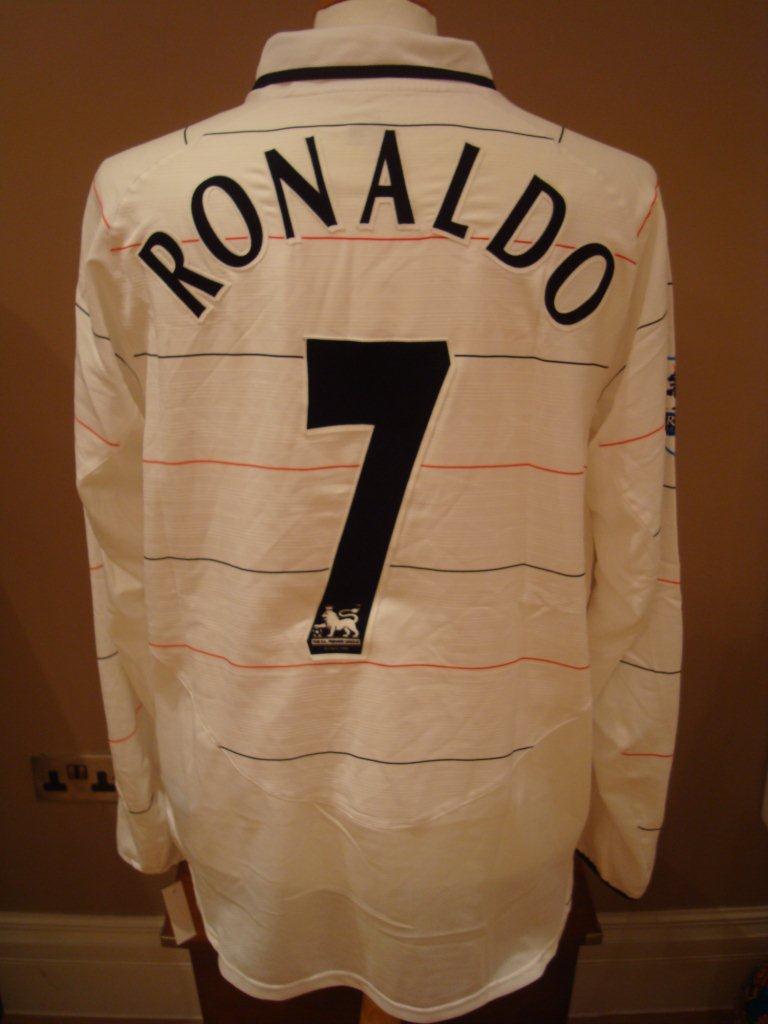 I'm not even sure where to begin with Michael Owen. A number may simply be seen as just that, a number. But to Manchester United and other football clubs, numbers represent the legends before who've carried out tirelessly throughout their careers, while it also represents the future generations who could just as easily swipe the number right from under your nose. The England international came to United with numerous credentials and an impressive track record, but a number 7 he was not.  Owen brought loads of experience to United, and even net on his debut late in a friendly against Malaysian XI but after three years with the club, impressive he was not. Five goals in 31 appearances is not awful but if we take into consideration that he was indeed given the number 7 he certainly was no Best or Robson.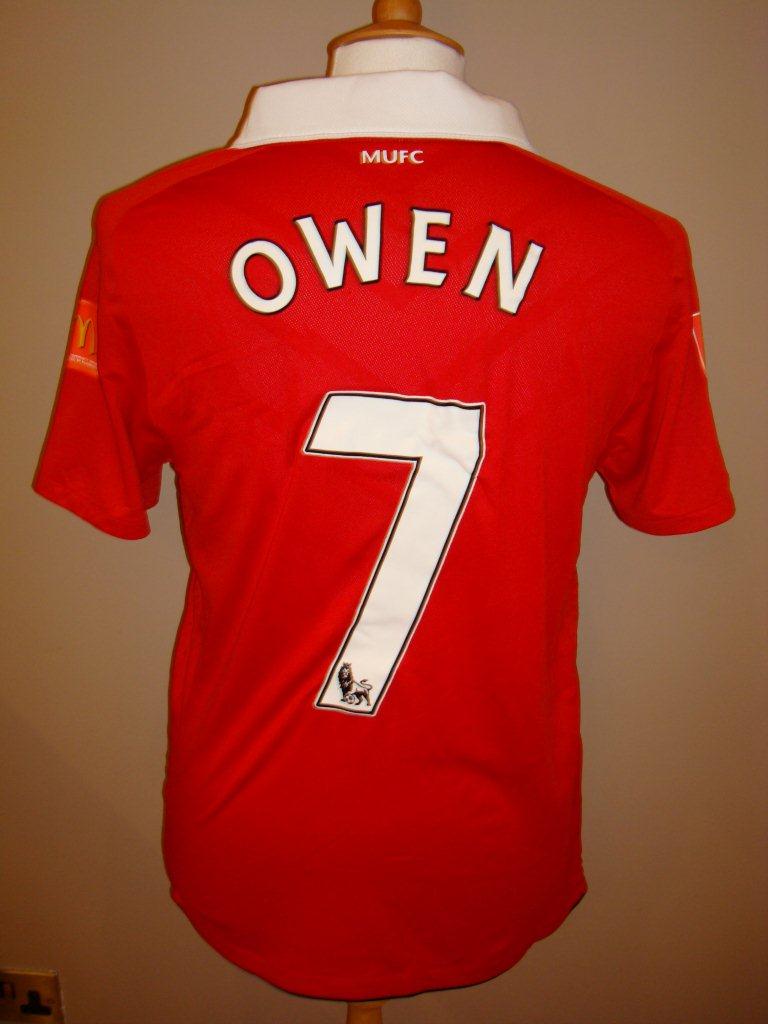 As expected, the number 7 at Old Trafford has seen many bright days during the past 50 or so years, and will hopefully continue to do so in the coming years. A players legacy is often defined in terms of goal output or the number of medals won; however, as some of the best players in the world have worn such a special number to Manchester United's history it comes down to who wore the number with immense pride. Without question, the rich tradition of the number seems to be a folklore of sort, but as the years go on – the rockstar status on the lucky number 7 seems to shine onwards. To conclude, concerning the play from Antonio Valencia – his legacy is still to be written.
___
Robert Moore is writing for SN on behalf of One United USA. Follow @Robert_Moore24 on Twitter.
Credit to @mufcshirts for sending us the shirts. All jerseys pictured were worn by the player whom is listed above it.