When the players come out of the tunnel before kick off the lower tier of the Sir Alex Ferguson Stand and parts of Stretford End and East Stand will join to create a 'Champions 2013' mosaic.
The club sent out a text message this morning asking fans to arrive early to get involved: "People arrive early to take part in the pre match title celebrations. Your seat has been selected to play an important role. Thanks for you support."
The picture below is an example of the flags that are left on the seats at Old Trafford today.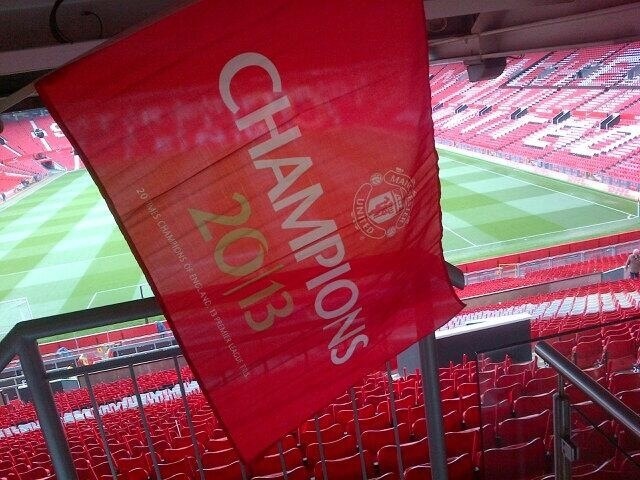 Image courtesy of Stretford End Flags.
___