It's a fact, as he would say. Rafael Benitez was appointed interim manager at Stamford Birdge in the wake of Roberto Di Matteo's brutal dismissal.
It's been a while since we've been able to laugh at Benitez, who embarrassed himself a number of times whilst managing Liverpool. He left Anfield "by mutual consent" on 3 June 2010 with a reported £6 million pay off.
Since this news promises entertainment in the near future, Republik of Mancunia collected his best bits.
"5. Benitez refuses to congratulate Ferguson on winning the title in 2009.
4. After Gerrard stuck his fingers up at a referee after he was booked, Benitez had a great excuse.
3. KRAP – Keep Rafa At Pool. Benitez was unhappy he wouldn't be given more money to spend.
2. Claiming United only beat Liverpool to the league because we'd spent more money. When in FACT Liverpool had.
1. His mental rant about Ferguson"
It wasn't long before that list had an addition. Five years ago Benitez said: 'Chelsea is a big club with fantastic players, every manager wants to coach a such a big team. But I would never take that job, in respect for my former team at Liverpool, no matter what. For me there is only club in England, and that's Liverpool.' Now look at him; happy as a pig in shit with his new job.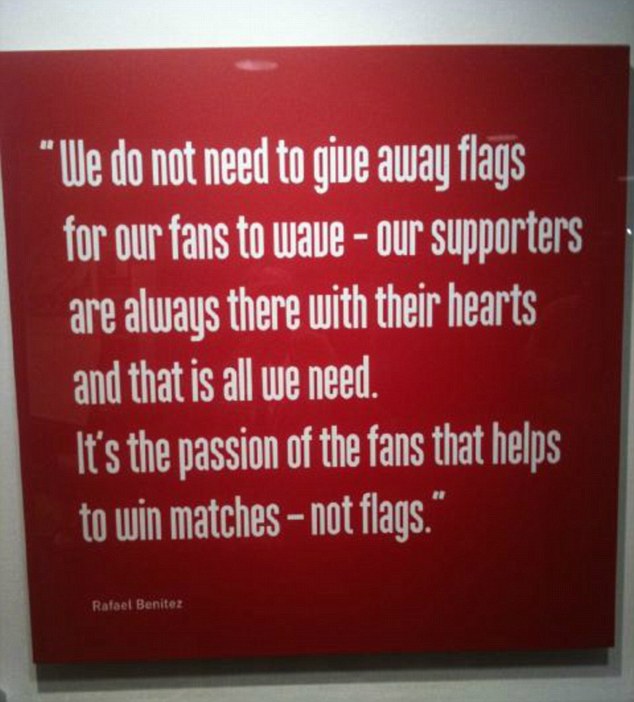 He is still loved in Merseyside though. Partly because he always had full respect for the fans. Their fluke in 2005 has him listed amongst their greats which is fair enough, but I would have thought 'great' managers challenge for the league title every year especially when he's already achieved the European Cup with them.
Then again, that was his problem. Benitez never progressed and stupidly got caught in the middle of mind games with Sir Alex Ferguson. His 'fact' rant was a total meltdown and sign of a man cracking up. I just hope he's given the time at Chelsea to repeat it all.