Sir Alex Ferguson believes the newly appointed England manager has the experience needed to manage his homeland while praising the FA for not bowing to unnecessary pressure from the press.
Our friend 'Woy' was appointed England boss on Tuesday, although the reaction has been flooded with mixed emotions because Spurs manager Harry Redknapp was seen as the fans' preferred choice.
The Sun picked up the biggest reaction of all, though. They have been told off for simply ridiculing Hodgson's speech. Wednesday's front page read: "Woy gets the England Job. Bwing on the Euwos! (We'll see you in Ukwaine against Fwance.)"
It was only a bit of humour. Writing about football can be repetitive and dull, so it made a pleasant difference seeing The Sun on the way to work Wednesday morning. It's also important to remember this is England. When/if Hodgson gets knocked out in the group stages of the European Championships this summer, the media and supporters will start pointing fingers at either a United player or the boss himself.
Then again, The Sun might be just bitter seeing their number one columnist lost out on the job. Poor old 'Arry will continue spending his mornings speaking to Sky Sports News from his car window.
However, if it wasn't for his managerial spell at Liverpool I don't think the press would dare question his capabilities. Having managed in eight different countries along with international management experience (Switzerland, Finland and the United Arab Emirates), Hodgson's CV doesn't look too shabby. Maybe if his name was Kenny Dalglish and he acted like a cunt, Woy might have gotten more time to prove himself at Anfield.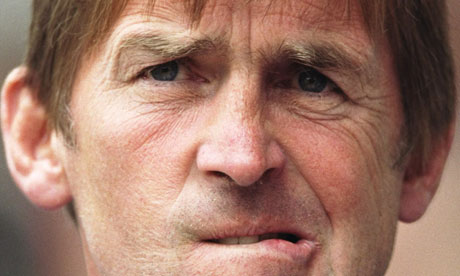 Ferguson has backed his old friend for the job, saying Hodgson has the experience needed to do well. The Scot also wished him the best of luck.
"Roy has fantastic experience. He is a good man and has the right profile for the job in every respect," Ferguson told Sky Sports. You can't beat experience. I have always said that for that England job you need to be in your 60s. You need to go into it with all the experience behind you in the sense of do you really need club football when, at that age, you could be managing your national team. I always said Jock Stein was the perfect age for managing Scotland. He had all that experience of managing Celtic and Roy has that experience behind him. I hope he does well. The surprise for me was that for the first time I can remember, the FA didn't bend to the press."