StrettyNews.com would like to welcome Shaun Birch on board. Shaun, the newest addition to our writers team, decided to look at Ferguson's options on the wing for the upcoming season, so put your feet up and have a read.
When our season ended with disappointment at Wembley, fans turned their attentions to next season and who Sir Alex Ferguson might target in the transfer window. Whilst all agreed a central midfielder was what we really needed our first main link was with Ashley Young, a winger. Reaction was 50/50 to his signing and with the likes of Nani, Valencia and Park already here they had the right to question it.
The deal was completed and Young arrived just after the signing of centre-half Phil Jones.
So as we edge closer to the opening season of the League, SAF has four wingers to choose from. Lets take at look them:
We'll start with Nani. Players Player of the Season last year and was surely not far away from nomination in the PFA Awards. This season was by far the best of his United career and whilst the likes of Rooney were missing, Nani along with Berbatov carried us through the majority of the season. He ended the season with 18 League assists, a figure that has only been topped twice since the Premier League started counting assists in 2000 (Fabregas 07/08 and Henry 02/03) and scored 9 league goals including those that were vital against Bolton and City.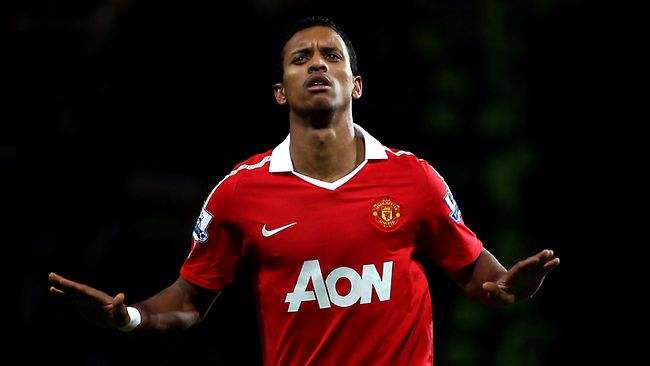 Whilst Nani tailed off towards the end of the season, and with fans arguing whether he can perform on the left-wing with Valencia returning from injury, his huge contribution to #19 cannot be overlooked.
Antonio Valencia came into the 10/11 season off the back of an outstanding debut season at the club. Tasked with replacing Ronaldo, his effort and old school style right-wing play resulting in 9 Premier League assists and 5 goals soon made him a fan favourite. Last season, he suffered a horrible injury in a Champions League game against Rangers and did not return until March. It didn't take the Ecuadorian long to hit top form, and he added a more defensive side to his game which helped the Reds in big games on the right-hand-side.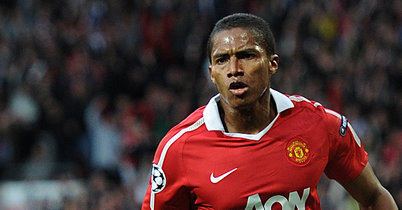 Ji-Sung Park was a solid as ever last season. Sometimes deployed more centrally for his work rate and energy – there is no doubting that he has the ability as a top class winger. He only made 15 league appearances last season, returning 3 assists and 5 goals with a last minute winner v Wolves and the only goal of the game v Arsenal being highlights. Park was voted player of the month for in both November and December on the clubs official website highlighting his importance to the team.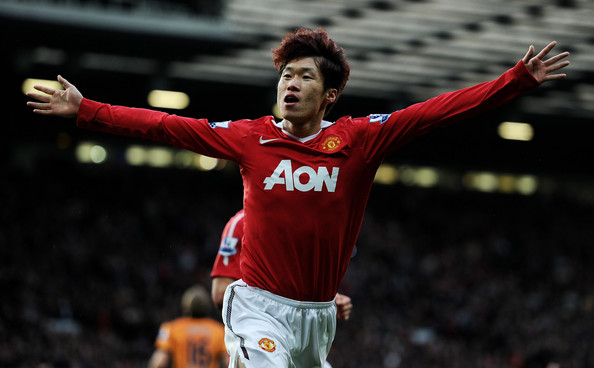 Finally, we have the new boy, Ashley Young. With ability to play on both wings as well as centrally, his versatility will be loved by SAF as he looks to nail down a regular place at Old Trafford. Last season for Aston Villa, Young scored 7 Premier League goals and assisted 11 others. A pacey, skilful and direct winger, he has all the ability to thrive at United. One advantage that he may have on his winger teammates is his ability from a set piece. Last season his corner success rate was 38% compared to Nanis 20%. He also scored 2 free kicks, something none of our wingers managed last season.
Premier League 2010/2011 stats


Verdict.
No one can guess how SAF will play and which of these will start the first game of the season, but if the competition for places makes 2 of these 4 raise their game above the rest, then we will have 2 quality wingers on the pitch.