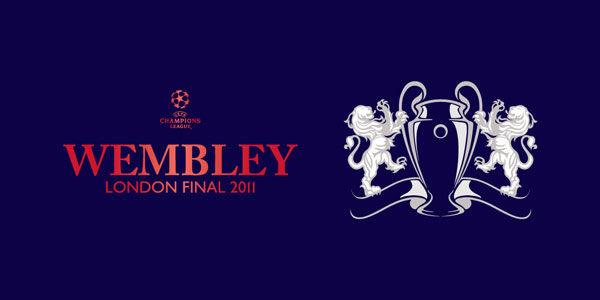 Manchester United skipped passed Schalke in the semi-final of the Champions League and Barcelona weren't too far from doing the same with José Mourinho's Real Madrid. Now the two European giants come together yet again to battle for the biggest prize in Europe – who wins? Hernandez may decide!
Pelé, in a press conference a few weeks ago, mentioned Javier Hernandez, claiming the little Mexican might one day match Messi's stature, should he continue to develop at his current rate. Lionel Messi, of course, scored Barcelona's second goal when they beat Manchester United 2-1 in the 2009 Champions League final at the Stadio Olimpico in Rome, Italy. Chicharito will get his first opportunity to measure himself against the Maestro, this weekend.
Barcelona's 2009 Champions League season also saw Messi bestowed with the FIFA World Player of the Year Award, the UEFA Ballon d'Or and several other honours. In the interim, Little Leo has only improved, earning favourable comparisons to legends of the game such as Pele, Diego Maradona, Johan Cruyff and George Best. Can Chicharito really add his name to that list in the future?
His is already a fantastic story, scoring 20 goals in his debut season at Old Trafford, as the first Mexican footballer to play for Manchester United, and within touching distance of a domestic & European double. His consistently stellar form and high work rate have seen him usurp the position of the Premier League's co-leading goal scorer, Dimitar Berbatov, to lead the United line. What's next for the Little Pea?
In fact, it is work rate that will be the key to unlocking Barcelona's door, at Wembley, and claiming victory for Manchester United.
Barcelona are being feted as the best side in the world, possessing an amazing strike force and possibly the best midfield ever seen. Yet, there is something about their back four which is less than convincing, although I'm sure many will disagree.
While Gerard Piquet and Carlos Puyol have won raves for their performances with both the Catalans and the Spanish World Cup champions, they are not accustomed to sustained pressure from their opponents, having only Real Madrid to face just twice in the average year. Their endurance is rarely tested because the midfield is so dedicated to tracking back to win lost balls.
The prevailing attitude is that their dominance in possession and multi-pronged attack, featuring Messi, David Villa, Pedro and, occasionally, Bojan Krkic is more than a counter for what the typical club throws at them.
United, however, are not a typical club. Like a combination of Arsenal, who managed to beat Barça at their own game for long spells in the Emirates leg of their Champions League quarterfinal tie, and Real Madrid, who stifled the Blaugrana attack for much of their four game series, a month or so back, they have the personnel to make life at Wembley difficult for the La Liga champions.
Sir Alex Ferguson's very adaptable midfield will look to pressure their Barcelona counterparts everywhere on the pitch and when the Catalans do make inroads, a healthy Rio Ferdinand and Nemanja Vidic, shock and horror (!), are a far more imposing pairing than Puyol and Piquet.
Whenever I watch Barça, I'm always entertained but it surprises me how far their defence pushes up the pitch. I can easily see Hernandez taking advantage of that. He thrives when playing off the last man and if Wayne Rooney can continue to deliver balls like he has been in his new role in behind Chicharito, United have an excellent chance of becoming European Champions for the fourth time.
I have no doubt that another fan favourite, Park Ji-Sung, will be one of the first players whom Fergie pencils into his starting eleven. The South Korean simply doesn't know the meaning of stop or even slow down. He never gives up fighting for the ball or running with it and it's players like Park that Barcelona aren't used to playing against.
This is not a match for the likes of Paul Scholes. Were he to start, I'd give it five minutes before he goes into the book for a late tackle. His enthusiasm far outstrips his pace and one of his horror tackles could end the career of a Barcelona player. As well, there is Barca's famed theatrics to consider. Sergio Busquets and Javier Mascherano lead a troupe of actors who offer up full-on pantomime at the least bit of contact.
On the other side, look for who else but Antonio Valencia? The Ecuadorian has bounced back terrifically from an horrific leg-break against Rangers in the group stages, becoming one of United's most important players during the run-in. As with Park, Valencia thrives in big matches and his sublime service will surely test the Barcelona central defence. Nani may have experience but he is less willing to track back than the younger player, which is why the £4 million dollar signing from PSV is now a permanent fixture in the starting line-up and one of the best bargains in Sir Alex's long and illustrious career. The Portuguese international will have to content himself with a possible appearance in support after the hour mark.
Patrice Evra, I think, will return to left-back to battle against Dani Alves. Mad Paddy has been criticised all season just because he hasn't been as good as he was in recent years, but people are forgetting the French full-back is nearly 30 and his speed isn't going to last forever. Even if he is a step slower, his experience will be sufficient to keep the Brazilian at bay.
Despite Rafael's now famous tete-a-tete with Carlos Tevez, wherein he proved that he won't be intimidated by anyone, expect Ferguson to slot John O'Shea at right back. The young Brazilian might be a bit too eager, having not played much of late. Cooler heads will be required against a side with a penchant for drawing the sympathy of officials. Should Rafael jump into one to many 50/50s, United could find themselves down a man and, against the surgical precision of Xavi and Iniesta, that could be a bloodbath.
There is no question that Vidic, Ferdinand and Edwin van der Sar will anchor the club. You won't find three cooler heads under pressure than this trio. When the outer defences give way, these three will be there to make sure that David Villa continues his quiet end to the season. Up front, it's obvious that the pairing will be Hernandez and Rooney, for reasons already stated.
That, of course, leaves the middle of the pitch. It's always difficult to read Fergie's mind when it comes to his opening gambit here. With Ryan Giggs, Scholes, Anderson, Michael Carrick, Darren Fletcher and Darron Gibson from which to choose, the choices abound. I've already ruled out Scholes. Gibson, I think isn't polished enough for a game of this magnitude, although one long range strike from him can change any match. Anderson's gifts are more offensive in nature, which likely rules him out, as well. It should be some combination of Mr. Underrated (Carrick), Giggsy, who has been doing his professional best to not let outside matters interfere with club business and Fletcher. The Scot would normally be a sure choice for this encounter but his match fitness certainly comes into question against such a cohesive Barcelona midfield. Look for Rooney to offer support by coming further back than normal in his role as second striker, harrying the Barcelona attack from behind and hopefully forcing some hastily errant passes.
Quite obviously, United need to be firing in all cylinders to beat Barcelona on May 28th. If the performance against Chelsea can be cloned and built upon, the advantage of playing at Wembley will require even Barça to raise their game a notch. In any event, this is one final that should live up to the hype.
StrettyNews.com are predicting a 2-1 win for Manchester United with goals coming from Wayne Rooney & Javier Hernandez.