What's wrong with footballers nowadays having such a hard time handling their trophies? Last month Real Madrid won the Copa del Ray and their Spanish full-back Sergio Ramos dropped the trophy under the team bus, but today it happened again.
However, it was a goalkeeper this time, one that is currently being linked with a move to Manchester United. His name is Maarten Stkelenburg and today the clumsy Dutch goalkeeper let the Dutch Eredivisie shield slip through his hands during a parade on the streets of Amsterdam, celebrating Ajax's latest achievement.
Before the incident occurred this morning, the Sunday Mirror claimed Van Der Sar recommend United to sign Stekelenburg as he did an excellent job replacing him in the Netherlands team.
Here's a video and some photo's taken during the embarrassing incident: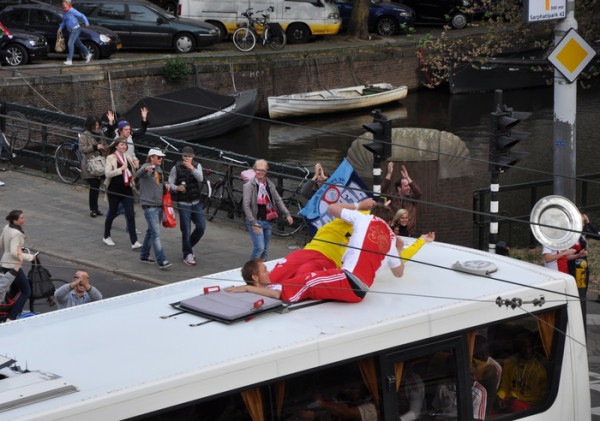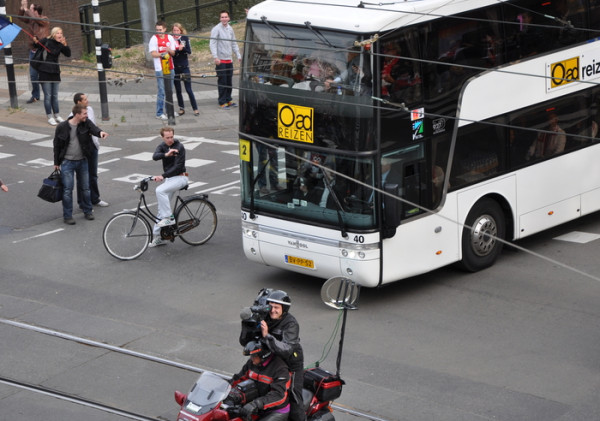 We all make mistakes but it's not often Van Der Sar makes one. Photo's: @marksilv1.