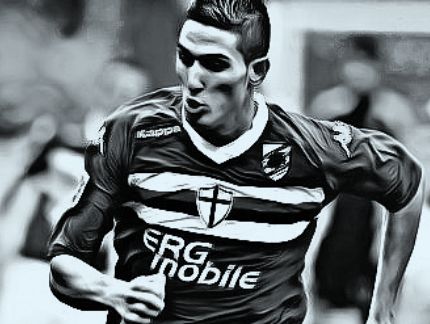 According to Federico Macheda's agent, Giovanni Bia, the 19-year-old has struggled to deal with the pressure of fighting for Serie A survival since joining Sampdoria on loan from Manchester United in January. So life in Italy is more difficult than he expected. I hope he doesn't get a fright when/if he comes back to Manchester.
"He played well at the start, then he was perhaps caught up in the vortex for survival," Giovanni Bia told TMW.
"If even the older players couldn't raise Sampdoria then a 20-year-old boy certainly wasn't going to be able to do that.
"There is too much pressure and criticism in the Italian game and I think the player himself has been left disappointed by all of it.
"Although he settled well into the city, perhaps he rushed his return to Italy given that the game has different pressures here than in England."
Sampdoria are current sitting in the bottom three, two points away from survival with only two matches remaining.

"I don't know what will happen with Macheda next season, I'll have to talk to Manchester United," Bia added.
"Staying at Sampdoria could turn out to be a useful experience for him, even if they were playing in Serie B next term. However, it's too early to say at the minute."
I wonder if Udinese would be so kind and take him for a swap deal including Alexis Sánchez coming to Old Trafford – there's not a hope of that happening unfortunately.