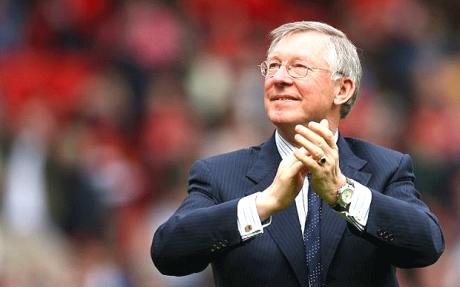 Growing up in India, it is a normal thing to find yourself crowded with cricket obsessed people, giving their expert views on each and every aspect of the game. I, being no exception, was growing up in the same circumstances. But the FIFA World Cup 2006 held in Germany attracted my attention towards football. Sitting cozily on my couch, I watched in awe as Messi and C.Ronaldo made their World Cup debuts, Ronaldinho dribbled around, making the defenders dance to his tunes and El Fenomeno scored two of the most important goals in his career. It was then when I started taking interest in football. The World Cup ended and the Barclays Premier League kicked off. Manchester United, a team for which Gary Neville played (I remember G.Nev because the national newspaper ran a story about him when he got injured just before England's second match), caught my attention. And that's when my romance with United began. It started with kind of an infatuation. The minute I saw them play, I knew United were my team. My madness for United grew exponentially with time and now, here I am writing an article on the greatest football club in the world.
They say that being a football manager is a difficult job. Duhh, what do "they" know? Having watched football for quite some time now, I'm pretty sure I could put together a winning squad purely based on the ingredients for success I have observed.
Starting with the goalkeeper, I'd be looking for a tall player with good communication skills who's consistent rather than outstanding. Outstanding usually equates too expensive. In the current scenario, if we look around, there aren't many GKs who fit in this criterion. Just a few like Tim Howard, Bred Friedel, Buffon and Vincent Enyeama (the Nigerian goalkeeper who didn't let Messi score in the World Cup) can be called "consistent and inexpensive". One might argue with Reina, Casillas and J.Ceasar but the thing is, they have become Star-Goalkeepers, invaluable to their respective teams and certainly under long-term contracts. United have a perfect keeper, for now, in Edwin Van Der Sar. Though, we haven't seen much of Kuszczak but I think letting Ben Foster go was a step that suggests we might buy a new player to replace VDS. I find the Brazilian keeper "Fabio Deivson Lopes Maciel" (google him) an appropriate replacement for VDS. He's tall and experienced and above all, has the Brazilian spirit (I am a big fan of Brazilian way of football, although my love lies with Netherlands on the international level ;).
With the full-backs again I'd be looking for consistency as opposed to brilliance. The key attributes for the position would be pace and some ability on the ball as I see them as much as an attacking outlet as going the other direction. The full-backs have an extra responsibility of going forward whenever they get a chance, thus having a decision "of when to attack and when to defend" to make. Our present squad has exciting talents in the form of Brazilian twin Rafael and Fabio along with the experienced campaigner Patrice Evra. Also, the versatile Wes Brown and John O'Shea have played as full backs as and when required.
With the center backs it gets slightly more complicated. For the ideal pairing I would first want an athlete with great pace and strength. Football-ing ability wouldn't be of the greatest importance, as they would be in the side for their physical qualities. Alongside him, I'd put an experienced player with decent ability on the ball. Sitting next to the physical gargantuan the two would complement each other nicely i.e. one hand washing the other. The point I make is that sometimes you don't need one excellent player, when you can instead have two average overall players that complement each other so well, they both appear better than they really are. At present, we have the best center-back pair in the world in Rio and Vidic. A look at the bench and you will see the likes of Smalling and Evans ready to step up whenever needed. Evans made an explosive start to his career at Old Trafford, though he has looked rather subdued this season. But then, as they say, "Form is temporary, class is permanent". Smalling, in his first season at United has been exceptional. After a first few jittery outings, the England U-21 has finally found his feet at the club. The derby against City at Old Trafford was perhaps his best performance.
Moving on to the centre of midfield is very much the same as the centre of defence. One skillful player to open up defences with his pinpoint passes and a big thug next to him to put in crunching tackles and generally pester the opposition. We have got the "skillful" part right with Carrick and Fletcher taking turns to send out delightful passes and playing excellent through balls. Scholes, not so big in stature, doesn't think twice before sending in a tackle or two. Hargreaves played the part of "big thug" for some time but his unfortunate injury has put him out for last 2 years. So, maybe we can get a new player for this part. I personally would love to see Van Bommel in this role but from what I hear, Stretty highly disapproves the idea…
As far as wide men, the wingers, go, I would want one ball player with the ability to whip crosses into the box from every conceivable angle and another to run at defenses. United have been blessed with excellent wingers from time to time in form of Beckham, Giggs, Ronaldo and now Nani and Valencia. The partnership of Valencia and Rooney scored majority of United's goal last season with Rooney even coming out and saying that he owes most of his goals to Valencia's aerial crosses. Park Ji-Sung has made his presence felt this season and has scored quite a few important goals (against Wolves and Arsenal for ex.). Obertan is yet to cement his place in the first team but has been doing exceptionally well with the reserves.
Up front I would have the classic "big man, little man" combination, which by no means would guarantee a flurry of goals but would benefit the team I feel. This seems to be the exact description of Berbatov and Rooney at present and Kiko and Hernandez waiting for their turn to show their brilliance.
Add to this players like Danny Welbeck, Tom Cleverley and Mame Diouf who are currently on loan at various premier league clubs and performing there (Diouf scored a hat-trick for Blackburn), and the Reserves Ravel Morrison (an exciting attacking midfielder), Paul Pogba (a Paul Scholes kind of player), Ritchie De Laet (a versatile defender), Nicky Ajose, Joshua King (the goal machines), Oliver Gill (the sturdy defender), Oliver Norwood, Petrucci, Robbie Brady, Reece Brown, Will Keane and John Cofie and you can think that "Yeah, even though our owners are Glazers, still our future is secure."
I guess even though Sir Alex's transfer decisions and his belief in the youth has been criticized at times, but the worlds greatest manager has managed to build some of the best players to every play the beautiful, such as Ronaldo, Eric Cantona, Wayne Rooney etc. Forever Ferguson!
StrettyNews.com would like to thank Ambuj for showing his interest in writing this piece. I honestly find his views remarkable seeing he's only been watching the game 4-5 years and I'm sure we will be seeing more from him in the coming weeks!
Follow Ambuj on twitter – @ambuj_indianred