Eric Cantona, the King has admitted that attacking a Crystal Palace supporter was the highlight of his career, he gave the impression that it was a "great feeling".

The Manchester United legend was fined a massive £20,000 over his kung fu-style kick on Matthew Simmons, a Crystal Palace fan who verbally abused Cantona after he was given a red card for kicking Palace defender Richard Shaw.
As a result, Eric was banned for eight months and the Red Devils were a point short of Blackburn Rovers, who won the Premier League that season.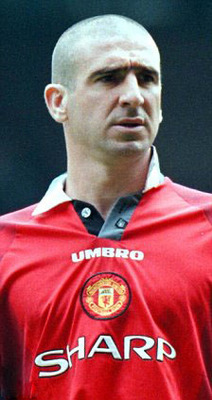 Known as the King at Old Trafford, Cantona won four Premier League titles, two FA Cups and scored a total of 79 goals in less than 5 years.
The Frenchman has an endless amount of memories from his playing days, such as the sublime chip against Sunderland in 1996, the goal we not only remember for the finish but his celebration as he stuck his chest out with pride – probably my favorite celebration of all time, however, the Sharpe Shuffle has been listed in one of the best in many polls but being realistic, that celebration made just made me cringe and I felt like covering my eyes…
After appearing on the BBC's Football Focus, the legend was asked what the highlight of his career was, he responded: "When I did the kung fu kick on the hooligan, because these kinds of people don't have to be at the game.
"I think maybe it's like a dream for some, you know sometimes to kick these kind of people. So I did it for them. So they are happy. It's a kind of freedom for them.
"So I speak about that because maybe they felt it. Because they felt something special physically. Maybe it was a different feeling. It's a great feeling, but different."