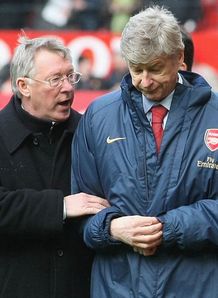 Manchester United boss, Sir Alex Ferguson, believes only United and Arsenal have what it takes to go on and win this years Premier League title, making it a two horse race.
The Reds currently have one-point more than Arsenal with a game in hand, but a win tomorrow at the DW Stadium against Wigan Athletic, would put United in a more comfortable position, not only being four-points over The Gunners but eleven above bitter rivals, Manchester City.
Ferguson said;
"Either Arsenal or ourselves will win it. Normally two teams break away.
"At particular moments in the season, it looks good as has been the case for the last few years.
"But all of a sudden, as you come towards to the end, there are always two teams."
Manchester United now face a run of three important away fixtures, including Wigan Athletic, Chelsea and Liverpool – out of that three, I feel the travel to Anfield may prove to be the toughest of the season, despite Liverpool having a poor season, it's not only a game against Manchester United but one that may destroy their history. Remember, if we go onto win the title in May, we'll be crowned champions for the 19th time, becoming the first club to do so in the top flight of English football!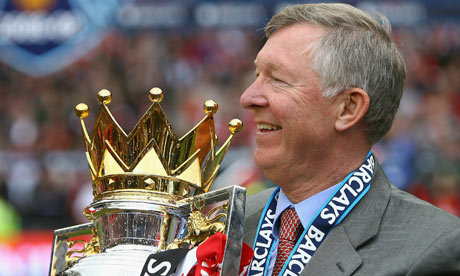 "Our away form has not been as good as it normally is," admitted Ferguson. "I suppose that is the test given we have these three away games now.
"You could say we have thrown points away at Everton
and Fulham
and that our record at Chelsea over the last few years has been poor.
"We have to do something about that. But tomorrow is the most important one. We need to concentrate on that and get the result we want."