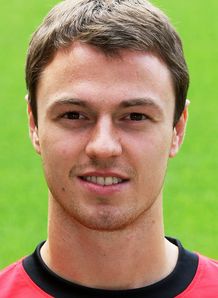 Sir Alex Ferguson is now happier with the form of defender Jonny Evans, who I feel has been harshly treated by some fans and quite a few journalists during the past few months where he hasn't lived up to what was expected from him.
A lot of our players haven't been playing up to their standard this season .e.g Michael Carrick, Darron Gibson and Darren Fletcher, but no matter what you should support every player that puts on your club's shirt!
Ferguson told ManUtd.com:
Jonny had a fantastic season last season and he's starting to come into form again. His training performances have been absolutely superb in the last few weeks.

I've got two great talents (Evans and Chris Smalling) there.