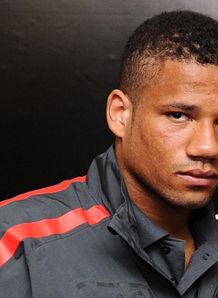 Bebe the unknown signing of the summer who Manchester United forked out £7.6million for has been given some useful advice from winger Nani. All Manchester United fans are still waiting to see Bebe in action seeing the 20-year-old is yet to make an appearance for the club.
Ferguson has already said that Bebe won't be rushed into playing a match anytime soon after many newspapers reported some very silly articles that Bebe wasn't preforming in training and Manchester United were getting prepared to list the striker for sale in January.
Nani told The People: "Sometimes you try to show everything at first and things don't go quite right.
"I've explained to him about the things I have learned.
"It is important to try and keep things simple, get your confidence up, then show your quality."
It took Nani a long time to figure this out in my opinion. I think it was only at the end of last season when Nani started doing the simple things and putting in good some very performances.
I expected Nani to grow as a player when Ronaldo left for Real Madrid. I always got the feeling that Nani was in Ronaldo's shadow and people expected him to be the same player which he isn't, he try's to be because he knows what success Ronaldo was with the Manchester United fans.
Nani I reckon will start to become a very important player in our squad as the season goes on which will show many people how wrong they were when they had enough of him and wanted him sold!